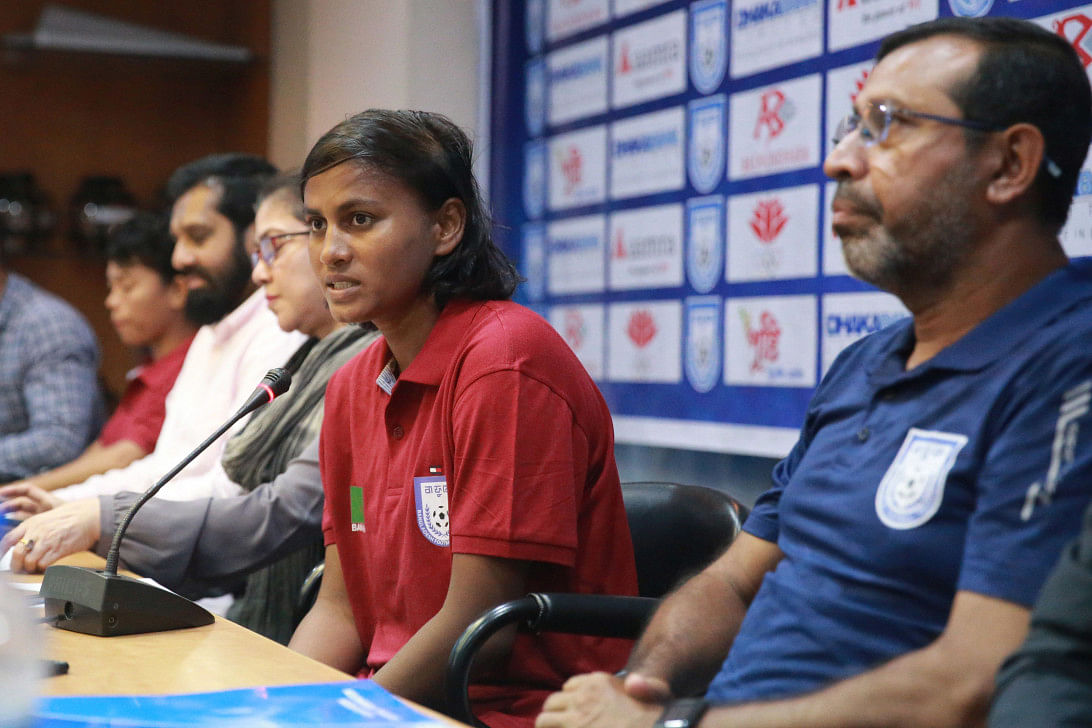 Sabina Khatun, the captain of the Bangladesh women's football team, is looking forward to playing next week in Hangzhou, China, in the first Asian Games against Japan, the past World champions and victors of the Asian Games.
One day ahead of the ceremonial opening of Asia's largest athletic spectacle, on Friday, the ladies in red and green will begin their campaign against the 2011 World Cup champions.
Since Japan is one of the best teams in the world and I cheered for them throughout the World Cup, I'm personally quite excited about the match. In addition, it will be a tremendous experience for us," Sabina said to reporters yesterday, just hours before her flight to China, during a news conference held at the BFF House.

"Playing against Vietnam and Japan will be a novel experience that could aid in our further development. The players will be more driven to provide their best efforts as a result, Sabina continued.
Bangladesh's second game is scheduled for September 25 against Vietnam, a World Cup competitor; three days later, they will play their last group stage encounter against old rivals Nepal.
Despite Nepal's (101) FIFA rating being 41 spots higher than Bangladesh's, Bangladesh will feel more confident after their win over the Himalayan country in the SAFF Women's Championship last year and their two home draws this year.
Coach Saiful Bari Titu, who competed for the nation at the 1990 Asian Games in Beijing, said that their primary goal is to defeat Nepal, with the games against Japan and Vietnam serving as educational opportunities.
"The Bangladeshi football team will play a global champion for the first time. It would be an interesting experience and a test to see where we stand. However, defeating Nepal would be our primary goal, and it would be more than achievable," said Titu, who was appointed head coach of the women's squad for the Asian Games after longtime coach Golam Rabbani Choton resigned earlier this year.