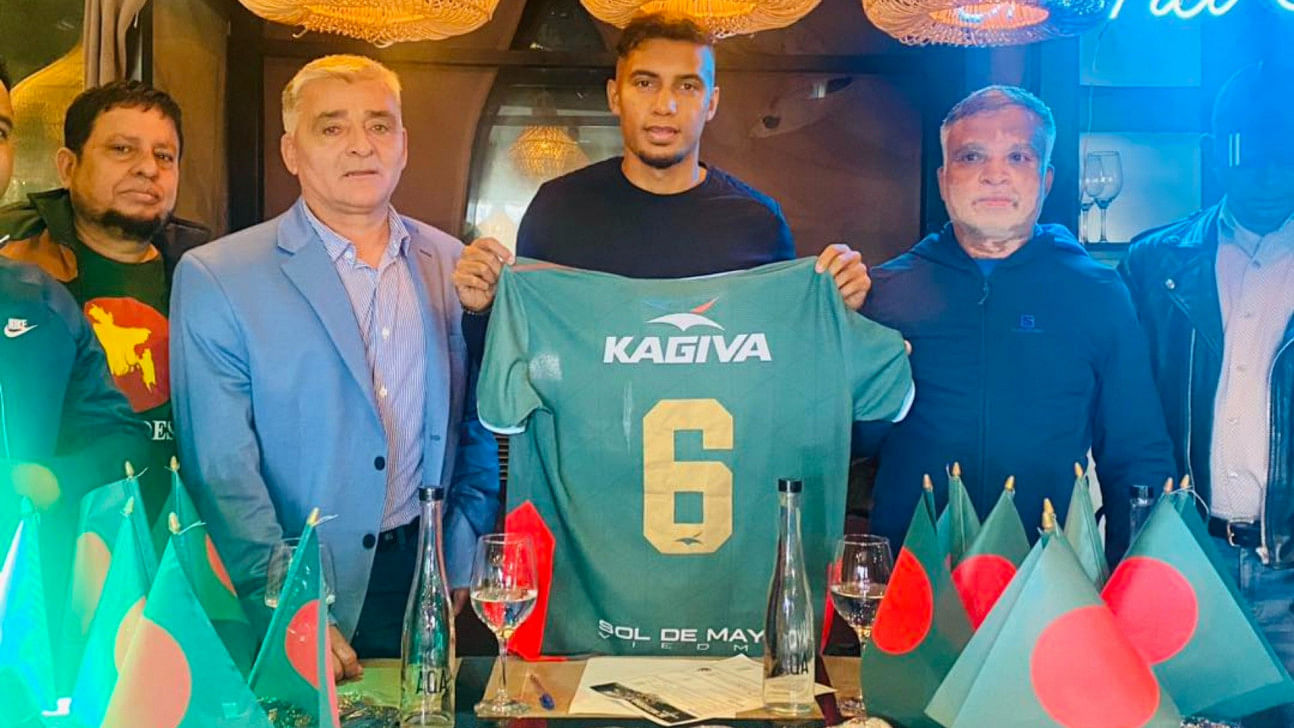 Head coach Javier Cabrera of the Bangladesh national football team said that captain Jamal Bhuiyan's move to Argentine club football was good for both Bangladesh and the player.
At a press meeting to name Bangladesh's preliminary team for the upcoming FIFA friendly matches against Afghanistan, the coach said, "It's good that Jamal is getting this experience in Argentina. It's good for him and for sports in Bangladesh. It gives everyone a chance to shine. We have people in this country who are good enough to play abroad, and we need to help them."
Jamal signed a deal with Sol de Mayo, a club in Argentina's third-tier league, on Friday. During his one-and-a-half-year deal, the 33-year-old player will get paid $13,000 per month, according to sources.

When asked when the captain will be at the training camp for the two matches on September 4 and 7 in Dhaka, Cabrera said, "Jamal will join when his club releases him, and that's the club's right, so we have to respect that." We will be glad to see him whenever he can."
"We're hoping that he'll train with us in the week before the first game. We're still not sure, but we're talking to the club about it. It's done with a good attitude and clear dialogue. So, there's nothing bad about that," the Spanish person said.