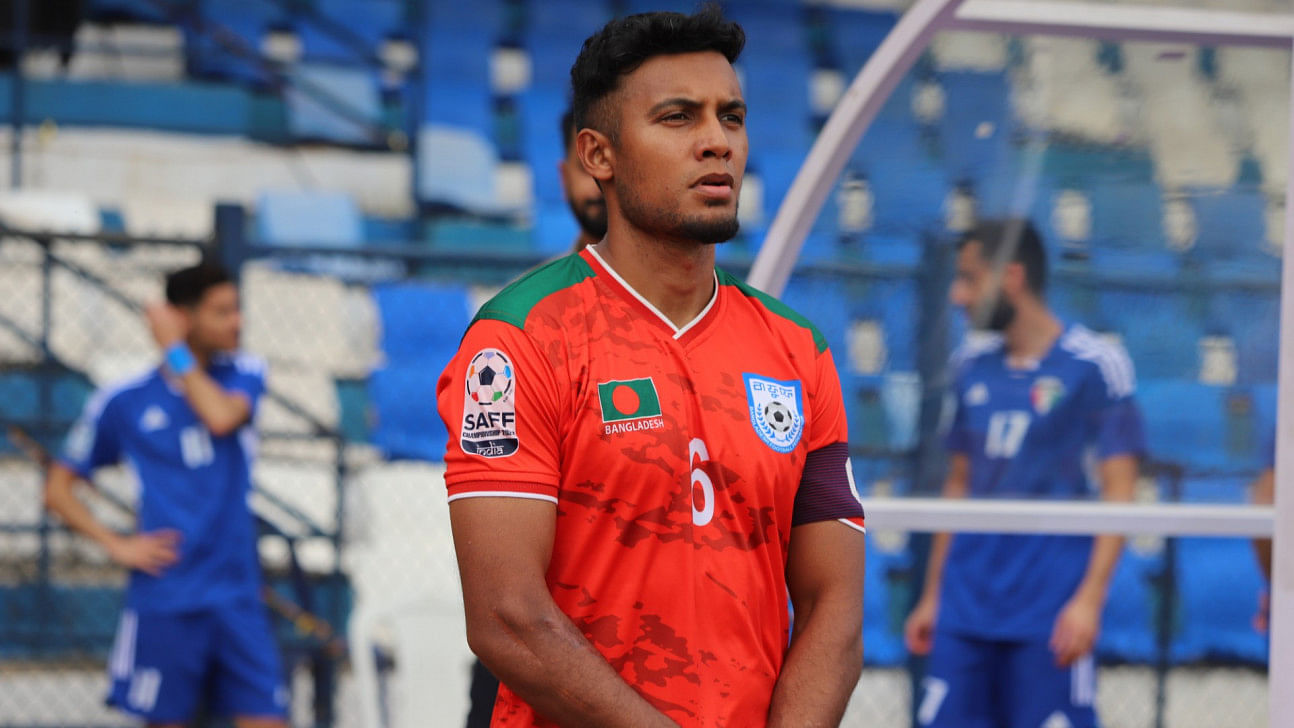 Jamal Bhuiyan, who is the leader of the Bangladesh national football team, will sign a deal with Argentine third-tier club Sol de Mayo on Friday, the player told The Daily Star.
Jamal started rumors yesterday when he shared a picture of himself in his Bangladesh shirt at the Argentine Football Association on his public page.
"It's time for me to go to Argentina and serve Bangladesh. Thank you to the Argentina Football Federation for asking me. Yesterday, the player wrote on his Facebook page, "AFA – Selección Argentina."

Jamal was seen hanging out with Diego Cruciani, a former coach of Bangladesh and Saif Sporting, where Jamal played, early on Wednesday. This added to the rumors that Jamal was going to play in Argentina.
Jamal's public Facebook page has this picture.
The gathering to sign the deal is set for 12:10 PM Argentine time, which is 9:10 PM BST. Jamal's page will broadcast the event live.
Last season, his old team, Sheikh Russel, didn't let him go in the middle of the season.
Jamal has no legal duty to play for Sheikh Russel now that he is a free agent, even though the Bangladesh Premier League team recently said Jamal had agreed in principle to stay with the club, even though nothing was signed on paper.