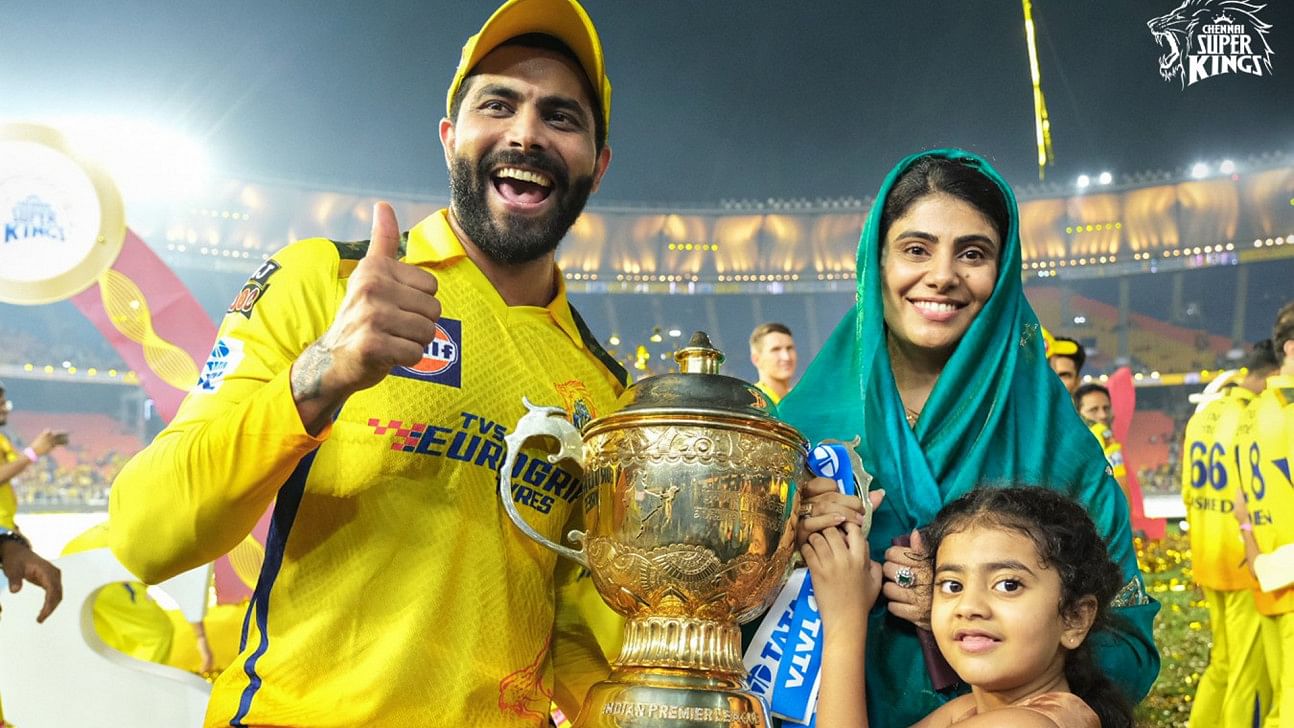 Ravindra Jadeja, an all-rounder for the Chennai Super Kings, paid tribute to his team's captain, Mahendra Singh Dhoni, after the CSK won their sixth Indian Premier League championship.
After a lengthy delay due to rain, the goal for Chennai's innings was changed to 171 runs to be scored in 15 overs. Despite the great drama that ensued, Chennai was able to pull off the win thanks to Jadeja, who scored 10 runs off the final two deliveries.
"MS Dhoni is a very important part of the CSK team, and I'd want to dedicate this victory to him. It is an incredible feeling to triumph in front of my family and friends to claim my fifth crown. "It's a special feeling because I'm from Gujarat," he remarked after CSK prevailed over the Gujarat Titans by five wickets in a match that was interrupted by rain.
In order for Chennai to win, they needed Mohit Sharma to give them 13 runs in his last over, despite the fact that he had already given up three runs in his first four deliveries.
When they needed 10 runs off the final two balls, Jadeja struck Mohit over the head for a six and then followed it up with a boundary to secure the victory in an exciting game.
"I was just trying to swing hard because every ball was important," Jadeja said about the tense last over of the match. I was prepared for everything that may happen, so I tried to swing hard and hit the ball in the sweet spot.
Additionally, Jadeja extended his congratulations to the Chennai Super Kings' supporters who had traveled in huge numbers to the Narendra Modi Stadium in Ahmedabad to cheer for the touring team. "This audience has been just incredible.

They stayed up till late at night watching the sky in the hopes that the rain would finally cease… I would like to extend my heartfelt gratitude to all of the CSK supporters who made the trip to cheer us on.