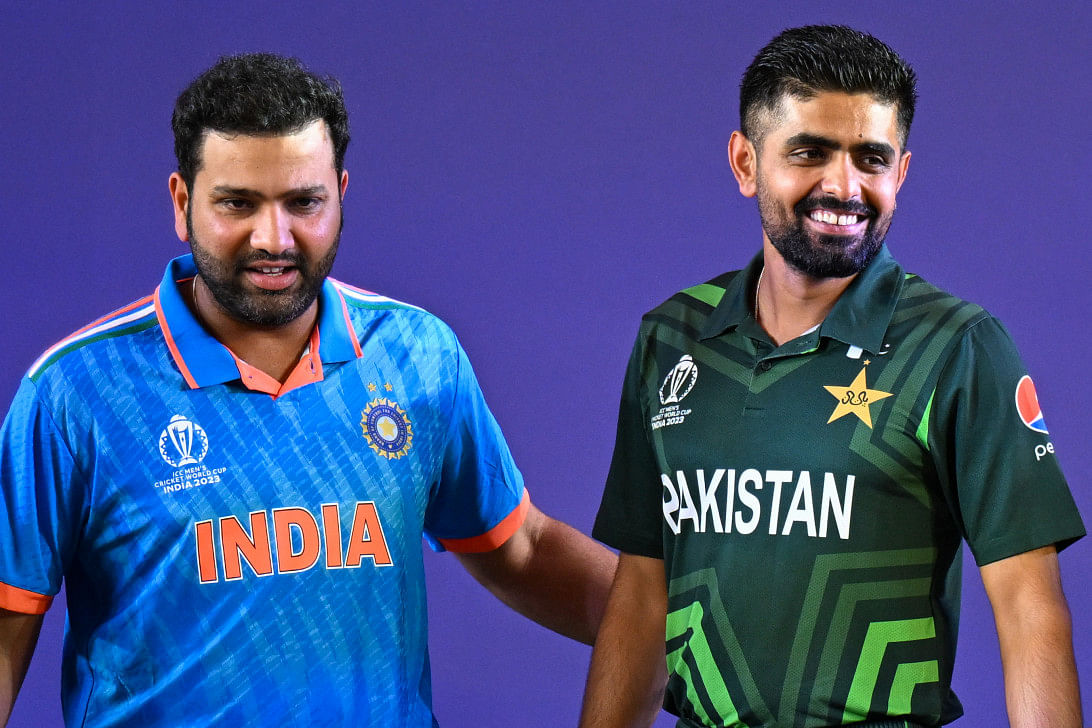 Babar Azam, the captain of the Pakistani team, said on Wednesday that his squad "was not expecting" the kind greeting that they have gotten in India, stating that "it's like we are at home."
Azam and the rest of the Pakistan side arrived in Hyderabad last week for two warm-up matches before beginning their tournament against the Netherlands at the same stadium on Friday. Strict security surrounded their arrival in Hyderabad.
"I think the hospitality was nice – we were not expecting this, but I think the way people are responding towards our team, everyone enjoyed it," Azam said in Ahmedabad on Wednesday. "We were not expecting this."
On October 14, Pakistan and India will compete in a match at the stadium in Ahmedabad that has a capacity of 132,000.
"After a week here in Hyderabad, it hardly feels like we are in India; in fact, it feels more like we are at home than anywhere else." I believe that it is a wonderful chance for everyone to give the event their very best effort while still having fun.
India and Pakistan are fierce rivals who have been engaged in a protracted conflict over political issues.
Only in the context of international events do the teams compete against one another in cricket.
The last time Pakistan travelled to India was for the T20 World Cup in 2016, therefore this would be the first time most of the players have visited the country.
"The moment we landed in Hyderabad, the way people welcomed us from the airport to the hotel and even on the ground in the last (warm-up) match, we felt good," said Azam. "We felt good because of the way people welcomed us from the airport to the hotel and even on the ground in the warm-up match."
In spite of this, he continued by saying, "It would have been better if we had fans from our side." We will continue to play each game, at each stadium, with the expectation of receiving support of this kind.
As a result of their involvement in the Indian Premier League, a significant number of players at the World Cup had previous experience playing on Indian surfaces.
Participation from Pakistani players has been prohibited.
Azam, on the other hand, does not see this to be a detriment to their preparations for the World Cup.
"There is not the slightest bit of pressure. According to Azam, the circumstances in India are comparable to those in Pakistan and Asia.
It's simply that the boundaries are rather close together here, leaving the bowlers with very little room for mistake.
"There will be a lot of points scored, and you will have to get used to it. Therefore, it is imperative that we perform to the best of our abilities and give it our utmost effort.
According to Azam, his team's "strength" continues to be their bowling, which is headed by speed spearhead Shaheen Shah Afridi.