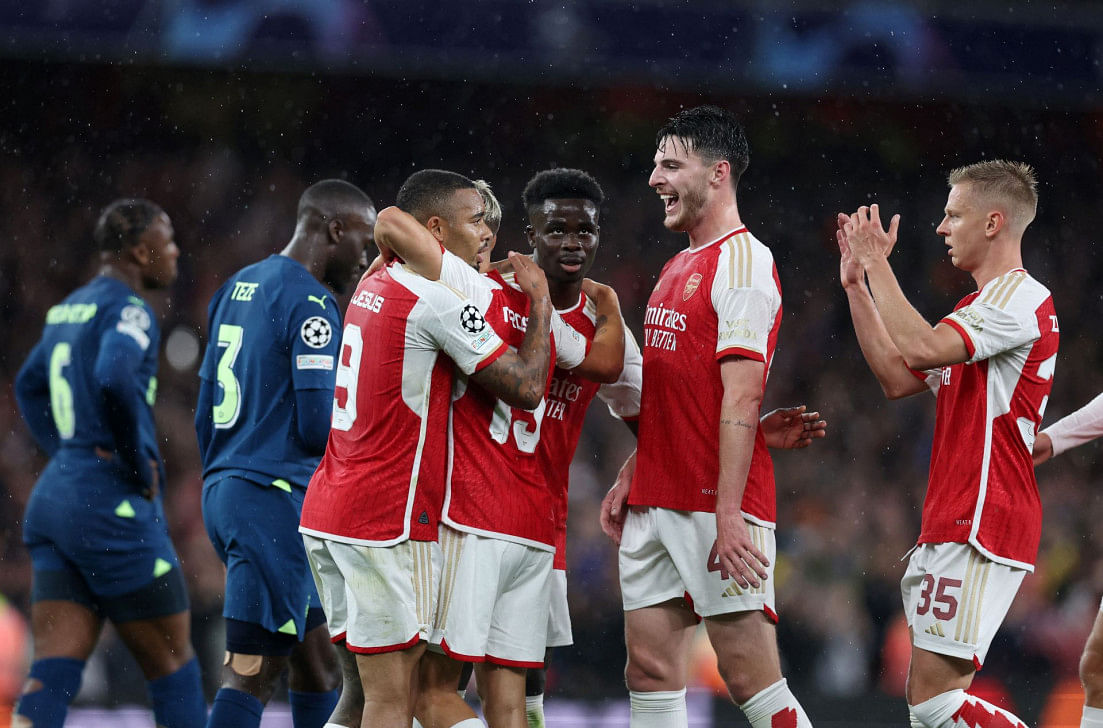 Arsenal's manager, Mikel Arteta, said that his team mercilessly defeated PSV Eindhoven 4-0 on Wednesday, capitalizing on the excitement of their Champions League comeback.
Arsenal, playing in Europe's premier club tournament for the first time in six years, led 3-0 at the break due to goals from Gabriel Jesus, Leandro Trossard, and Bukayo Saka.
In their Group B opening at the Emirates Stadium, with 20 minutes left, captain Martin Odegaard scored a fourth goal.

"The Champions League music and atmosphere were fantastic to see. Prior to that, everyone was starting to feel a little emotional," Arteta recalled.
"I believe we have made an appropriate attempt to use that emotion and that energy. Not only must we compete at this level, but there must also be those times and evenings that we get to enjoy. It will make for a nice memory, in my opinion.
"We took calculated risks, we were merciless, and the finishing was excellent… I now have 24 players that are eager to play on Sunday because I believe that winning is the finest thing you can do emotionally."
Sunday marks Arsenal's return to Premier League play as rivals Tottenham Hotspur pays them a visit.