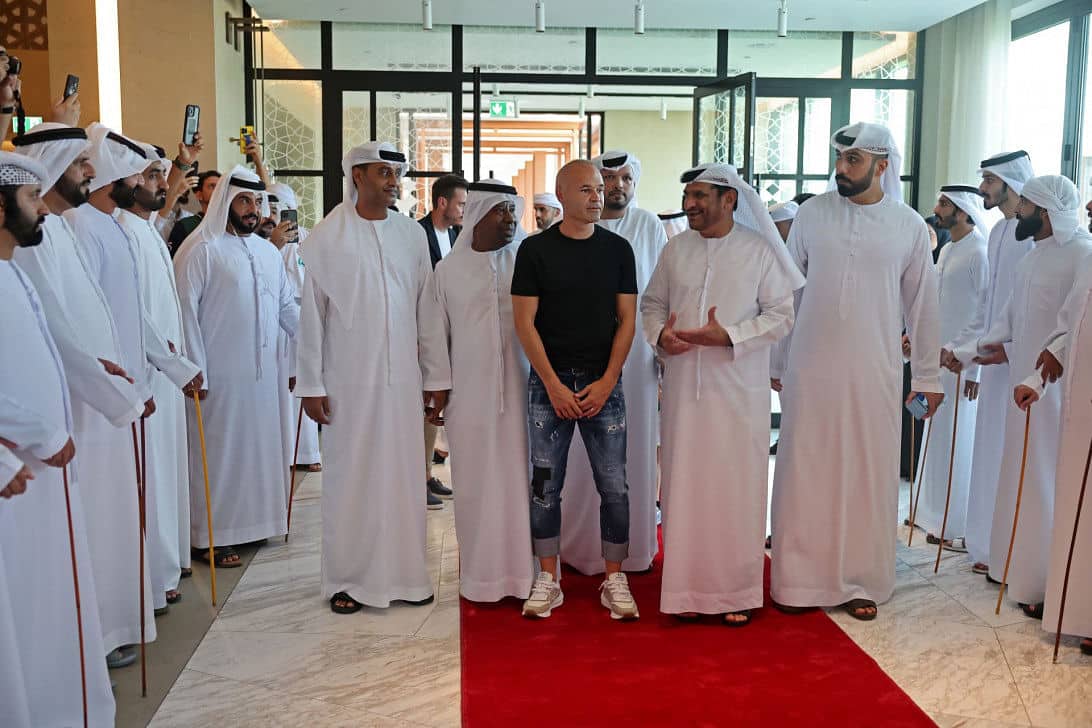 Andres Iniesta, a famous football player from Spain, signed with Emirates FC on Wednesday, even though he is already 39 years old. He is the latest big name to end his career in the Gulf.
Iniesta told Vissel Kobe in Japan in May that he was going earlier than planned because he had spent most of the J-League season on the bench.
At an official event in Ras Al Khaimah, Iniesta said, "This is another very important step in my career after spending so many years in Barcelona and then in Japan." Iniesta has won both the World Cup and the European Championship.

"I'm here to start a new chapter, and I'll do everything I can to help my team get the best results.
"I always did my best with Barcelona and Vissel Kobe, and I will do the same here."
After 16 years at Barcelona, where he won the Champions League four times and La Liga nine times, Iniesta joined Vissel Kobe in 2018.
He also played for Spain when they won the World Cup in 2010 and the European Championships in 2008 and 2012.
Iniesta took Vissel Kobe to the semi-finals of the Asian Champions League and won the Emperor's Cup in 2019 and the Japanese Super Cup in 2020.
In the past few years, Emirates FC has had both good and bad times. In 2020, they won the Emirates Cup and Super Cup, but in the same year they were sent down to the Second Division.
Yousef Al Batran, the head of Emirates FC, said that Iniesta, who will wear number eight at his new club, "will stay with us for years to come."
Iniesta is the latest star to move to the energy-rich Gulf, where Saudi Arabia has been leading the way with the signings of Cristiano Ronaldo, Karim Benzema, Jordan Henderson, Sadio Mane, N'Golo Kante, and Riyad Mahrez.