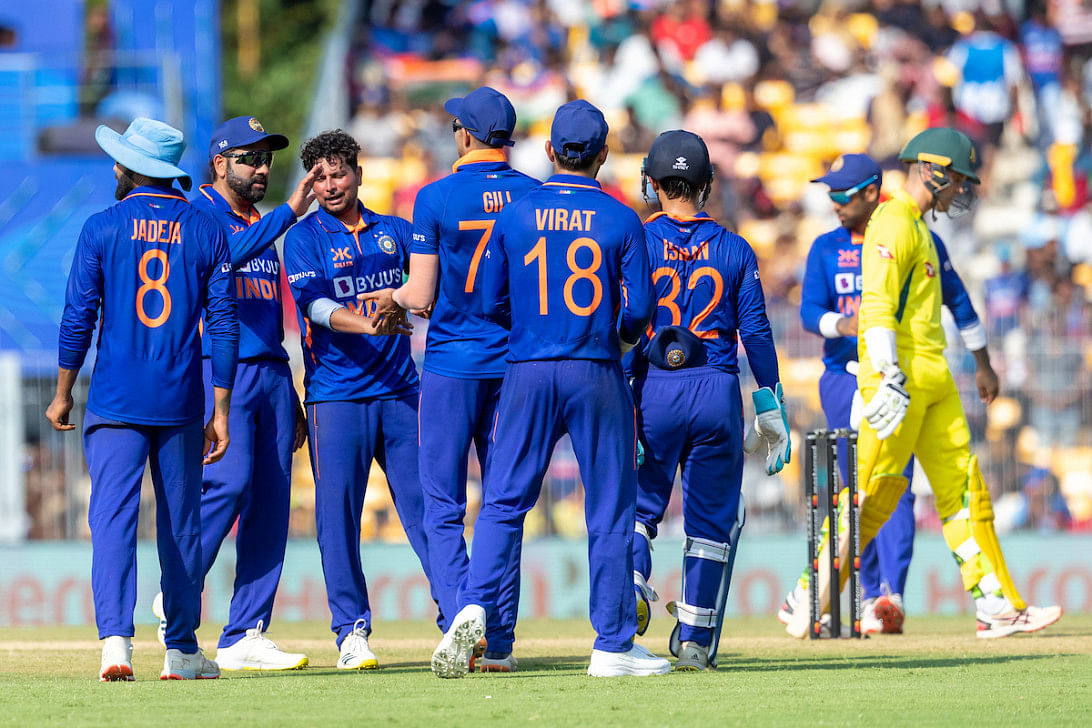 According to the schedule that was released on Tuesday, India will open their home season by playing three one-day internationals against Australia in September, and then they will play England at their home stadium for a total of five tests beginning in January.
Prior to the beginning of the 50-over showcase competition in India on October 5, Australia is scheduled to play its matches on September 22, 24, and 27.
After the completion of the World Cup on November 19, there will be a rematch between the Australians and the home team in the form of five Twenty20 matches.
Before beginning their high-profile matchups against England, the Board of Control for Cricket in India will kick off the new year by playing host to three Twenty20 Internationals against Afghanistan. These matches will take place on January 11, 14, and 17.
The opening match of the series against England is scheduled to begin on January 25 in Hyderabad. The subsequent matches are scheduled to take place in Vizag (February 2-6), Rajkot (February 15-19), Ranchi (February 23-27), and Dharamsala (March 7-11).