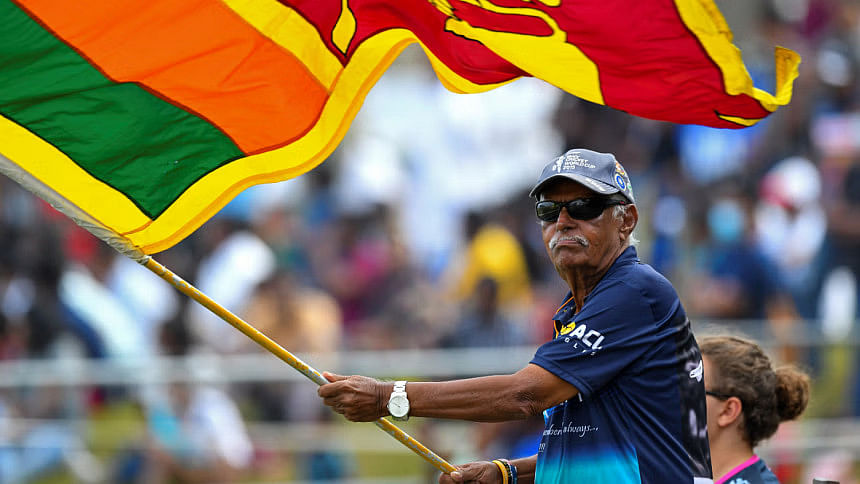 Percy Abeysekara, who was the first cricket superfan and a famous figure in Sri Lankan cricket, died on Monday in Colombo. He was 87 years old.
He was always at Sri Lanka games since their first Test against England in 1982. Fans affectionately called him "Uncle Percy."
"It brought me great sadness to hear that our dear Uncle Percy has died." You were the first superfan, and we will all always remember how great you are. "Rest in peace," Sanath Jayasuriya wrote on Monday on X.
Even though he was a huge fan of his country's team, he was known for how well he treated the other team, which was very different from how some fans and even players treat the other team.
He became famous around the world during the 1996 World Cup when he was seen carrying the Sri Lanka flag around the Lahore stadium after Sri Lanka won the final. He was one of the first generation of cricket fans who travelled the world to see games.
After Sri Lanka lost to Afghanistan by seven wickets in a World Cup match in Pune on Monday, Maheesh Theekshana paid respect to Abeysekara.
"I didn't know about it; I just heard about it." Oh, we feel bad for him. He was the main guy there when I was a kid too. It makes us sad as a team to hear that news because I saw him wave the flag.
Two times, Abeysekera was asked to join the Sri Lankan cricket board, but he turned down the offers.
"There are three things I don't like in the whole world, one is politics, the other one is cricket administration, and the third one is birth control," he said.
His grandchildren are named Sachinka after the great Indian batsman Sachin Tendulkar and Garfield after the West Indies' Sobers, who was the first batter to hit six sixes in a first-class over.
Over the course of 59 years, Abeysekera worked for a cable company. He now lives with friends and family in different places.
Abeysekera saw Don Bradman play at the Colombo Oval when he was a boy in 1948. Almost 50 years later, he saw Sri Lanka beat Australia in Lahore to win the 50-over World Cup, which was one of the best moments of his cricket career.
Abeysekera was so friendly that even the players on the team he loved liked him.
He was given the man-of-the-match award by Martin Crowe, who used to be captain of New Zealand. Virat Kohli embraced him during India's 2015 tour of Sri Lanka and even asked him into the visitors' dressing room.