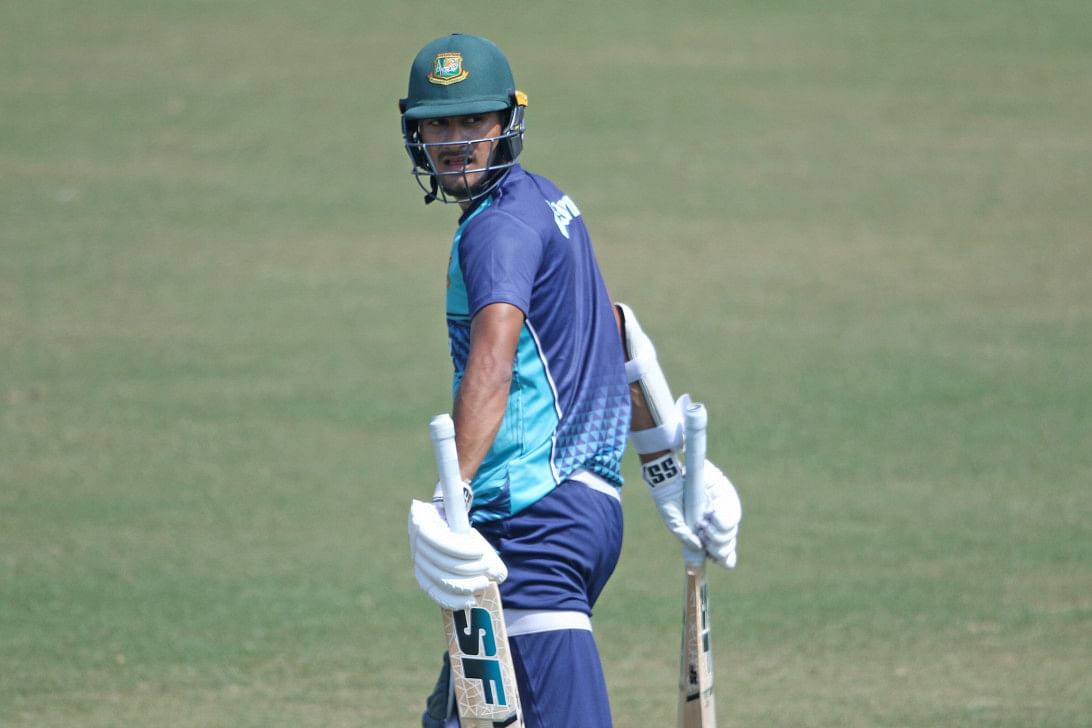 Naim Sheikh, a left-handed opener, made a significant statement by finishing as the highest run-getter in the recently completed Dhaka Premier League. He was an essential part of Abahani's title-winning campaign, collecting 932 runs at an average of 71.69 throughout the competition.

The 23-year-old player, who was cut from the Tigers Twenty20 International team the previous year, is currently preparing for a comeback. During an exclusive interview with Mazhar Uddin of The Daily Star, he discussed a variety of issues, including how he altered his game and his lifestyle, among other things. The following are the excerpts:
Mostbet Agent (MA): You finished the most recent season of the Dhaka Premier League (DPL) with a smile on your face, didn't you?
Naim Sheikh (NS): My performance in the Dhaka league was quite satisfactory. The fact that we were ultimately victorious makes the victory even more meaningful to us. When a batter finishes a competition as the player with the most runs scored, it not only feels fantastic but also builds their confidence.
MA: Are you willing to elaborate on the various facets of the project that you worked on?
NS: I put a lot of effort into strengthening my mental game as well as my physical strength at the gym. My eating habits were not healthy, therefore I made it a point to live a disciplined life and to adhere, generally speaking, to a routine. I won't claim that I succeeded one hundred percent, but I am working hard to keep up with the requisite level of performance if I truly want to compete at the highest level, which in this case refers to the level of international cricket. When you are able to keep these features in the appropriate manner, there is a better likelihood of success.
After being cut from the national team, did you experience a desire to continue to work on yourself and get better?
NS: As part of my individual objectives, I focused on improving both my mental and physical fitness and put in work to develop my thinking. Since the Covid-19 epidemic, I've been having trouble sleeping, so I made it a point to focus on that as well. In general, I believe that it is necessary to stick to a certain procedure. It's simple to articulate, but difficult to put into practice well.

After being cut from the national team, I became aware of my shortcomings and began to concentrate on improving those areas. I quickly learned that playing international cricket is not an easy sport, and that one of the keys to success is having the ability to bat on a variety of different wickets. In international cricket, experience is invaluable, and in my opinion, you should focus on playing to your strengths and mastering the fundamentals.

When I deviated from my method, I was met with failure, and the results of that failure were shown in my most recent international matches.
MA: There has been a lot of talk about how successful you are with the bat in Twenty20 Internationals…
NS: Look, when the goal is around 120, it is difficult to assume a high strike-rate since the needed run-rate does not necessitate an opener to score rapidly. This makes it difficult to predict how many runs an opener will score. Everyone is aware that it is not an easy task for openers to score singles regularly when in the Powerplay. During that time, there was a generally negative atmosphere, and I believe I deserved more support from others.
MA: Do you believe you are prepared to play cricket on an international stage once more?
NS: If you are referring to the one-day format, I have only participated in one game of that. It is difficult to evaluate me based on how I played the game. If we're talking about Twenty20 cricket, I've competed in more than 30 matches, and my results haven't been all that terrible. What I have come to see is that I blindly followed the advice of others without giving it much thought. It is far more vital to have the ability to make your own judgments when you are in the midst. I was able to break out of that mentality, and I am now proficient at Twenty20 cricket. If you look at my record in List A cricket, my numbers, and my current form, you'll see that I have every reason to believe that I can also do well in one-day international cricket. Following my victory in the Domestic Premier League as the player with the most runs, I am certain that I will be recalled to the national squad. My opinion is that there is a significant amount of emphasis placed on success in the home circuit, and the selectors undoubtedly take it into account. The DPL is the sole venue where we have the opportunity to demonstrate our capabilities in one-day cricket and to make a statement.