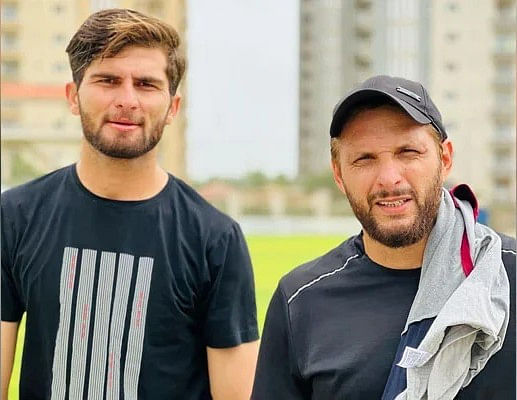 In Pakistan, there were rumours that previous captain Shahid Afridi was working to get his son-in-law Shaheen Shah Afridi named as T20I captain.
Babar Azam will step down as captain of all three types of cricket, and Shaheen will take over as leader of the Pakistan T20I team.
Since they were knocked out of the Asia Cup in September, there have been reports in the media of problems in the changing room between Babar and Shaheen.
Afridi said he didn't want Shaheen to be in charge of the team.
"Mohammad Hafeez and the PCB chairman made the decision to make Shaheen captain." That has nothing to do with me. I never pushed for Shaheen to be captain. So much so that I've always wanted to keep Shaheen from being captain, Afridi was quoted on Samaa TV as saying.
After only eight points in nine games, Pakistan had to drop out of the World Cup. After some changes were made, Hafeez was named team head on Wednesday.
Afridi also said that he never wanted Babar to give up his position as captain.
"I never thought Babar Azam should be fired. I also told the head of the PCB that he shouldn't take Babar off as captain. It was my wish that Mohammad Rizwan would lead the white-ball team and Babar would lead the Test team, he added.