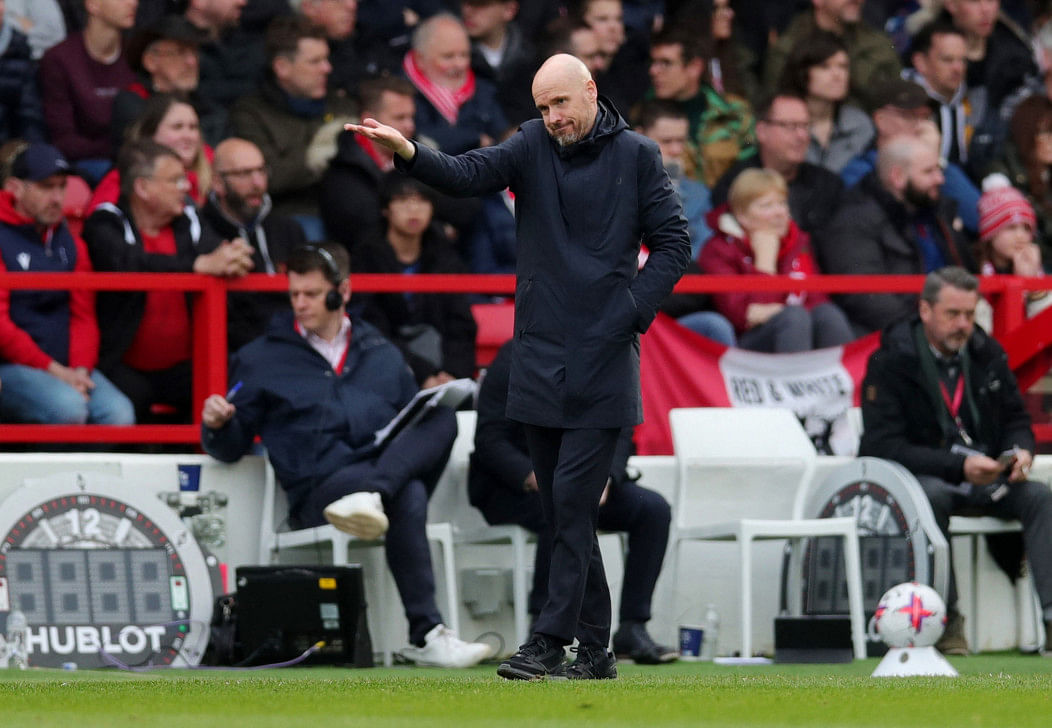 In front of Wednesday's Champions League matchup with Bayern Munich, Manchester United coach Erik ten Hag on Tuesday expressed confidence in his team to overcome their early-season setbacks.
United defeated Wolves 1-0 at home in the Premier League to start the season, but they have only won once in their last four league games, giving up 10 goals to drop to 13th place.
After Man United's defeat at home to Brighton on Saturday, Ten Hag faced his first round of jeers as manager of the team. However, he said that these setbacks will prepare his team for bigger tests in the future.

"That's football; I've experienced something like before. Things don't always go better, and you have to accept that.
"I enjoy these kinds of situations because they force us to manage things and know what to do, which is to concentrate on the process."
A number of United players are absent due to injuries, and ten Hag has revealed that under-fire defender Harry Maguire was hurt and was unable to go.
"He finished training, but he wasn't good enough to travel," he said, voicing his reservations.
Ten Hag stated the squad has made smart recruiting choices while acknowledging the club's injury problems.
Ten Hag said flatly "no" when asked whether he regretted not moving further to pursue Harry Kane, who signed to Bayern after rumors connected him to United.
Ten Hag led Man United back to the Champions League in 2022–23 with a third-place result, but Bayern is a formidable opponent for the Red Devils.
Ten Hag, who coached Bayern's reserve squad before joining Ajax and then United, commended the "individual class" of his rivals and asserted that "you cannot be unfocused for one second."
"They are very strong at home and in the group stage, but we are looking forward because we like a challenge and we also believe in ourselves."
In their last 19 home opening Champions League matches, Bayern has not lost.
Andre Onana, the United goalkeeper, said that he had no ill will against his defenders, with whom he had often sparred during games.
Onana emphasized, "We are big guys and what happens on the pitch stays on the pitch," but he also said, "I'm a very passionate player and I demand a lot of my players and my defenders."
Despite United's lackluster performance, Bayern manager Thomas Tuchel said that his team will not take them lightly.
"You can never be safe against Manchester United; the most perilous time is when you believe you have the upper hand.
"They have a great transition game; they accept suffering when they don't have the ball."