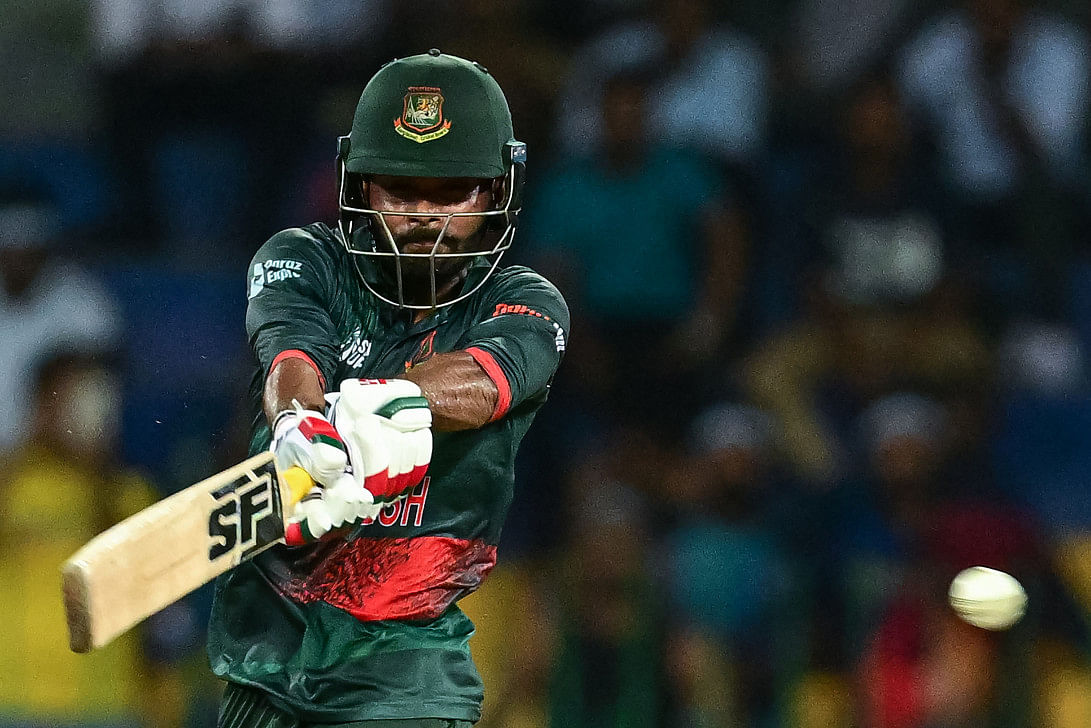 Towhid Hridoy's knock of 82 runs for Bangladesh came to an unfortunate end when he was ruled leg before wicket off the bowling of Maheesh Theekshana in the 44th over of the ongoing Asia Cup match between Bangladesh and Sri Lanka. This put the Tigers of Bangladesh on the edge of losing the match for the second time in a row.
Hridoy was hit in the pads by the off-spinner Theekshana, and the bowling side appealed the decision, at which point the umpire lifted his finger to signal out, despite the fact that the middle and off stumps were still visible. Hridoy requested a review of the decision, but the on-field umpire's call that the ball had made contact with the stumps was upheld. As a result, Hridoy was required to make the long trek back to the dugout.
The dismissal of the 24-year-old knocked the wind out of the sails of Bangladesh as it eliminated the final recognized batter for Bangladesh, leaving them at seven down for 197 in the 44th over. This knocked the wind out of the sails of Bangladesh.