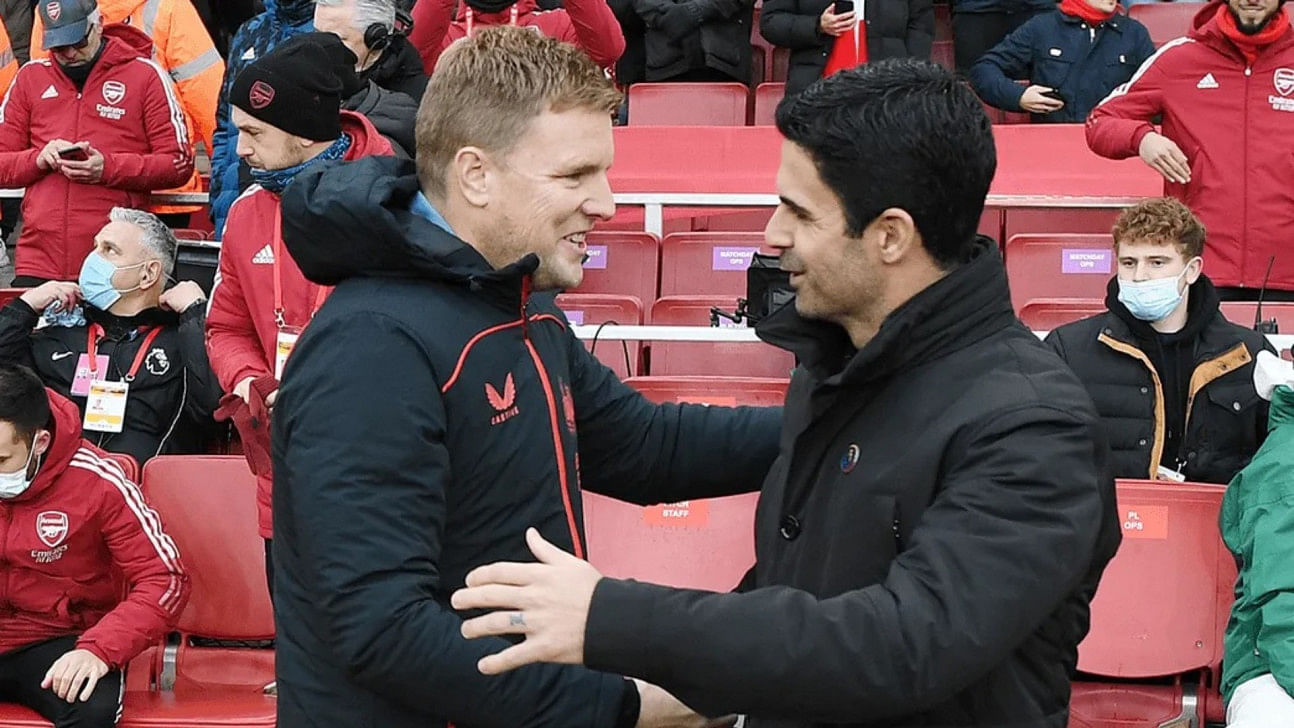 Mikel Arteta says Eddie Howe has "transformed" Newcastle as he gets ready to lead Arsenal to a match against the high-flying Magpies at St. James' Park on Saturday.
Arsenal, who came in second place in the Premier League last year, is now in second place, two points behind Tottenham. They have won seven games and tied three others.
However, they lost badly to West Ham 3-1 in the League Cup last week, the same night that Newcastle beat Manchester United 3-0 at Old Trafford.
Arteta made several changes at the London Stadium on Wednesday. "We know the standards, and we know that the way we played, especially in the second half the other day, was not good enough," he said.
He said that St. James' Park was one of the "toughest places" to win.
"We've done it and there is nothing new to it, we know what we're expecting," he stated. "What they do, what they're good at, and where the chances are for us are all very clear." We'll try to move the game where we want it to go.
Arteta said Howe should get a lot of praise for the job he has done since taking over at the end of 2021, a few weeks after a group of Saudi investors bought the club.
Sixth place Newcastle beat Manchester United, who was having a bad season, even though they had a lot of changes to their lineup. They are also playing in the Champions League this season.
"I think he has transformed the club, the environment, the atmosphere and what he created in the team as well," stated Arteta.
"They have such a belief in what they do and that's a huge compliment to him for what they've done."
Arteta said that the Premier League was getting more and more intense, with a number of teams closing in on early leaders Tottenham.
"What has happened in the last five years is unprecedented," he stated. "With the number of points and skill level of the teams, it had never happened before."
Right now, it's the number of teams at that level that keeps going up. Because of this, it's not useful to look at past games in this league.
"It's very different to what it used to be, and that puts the demands of what we do every single day in a different scope."