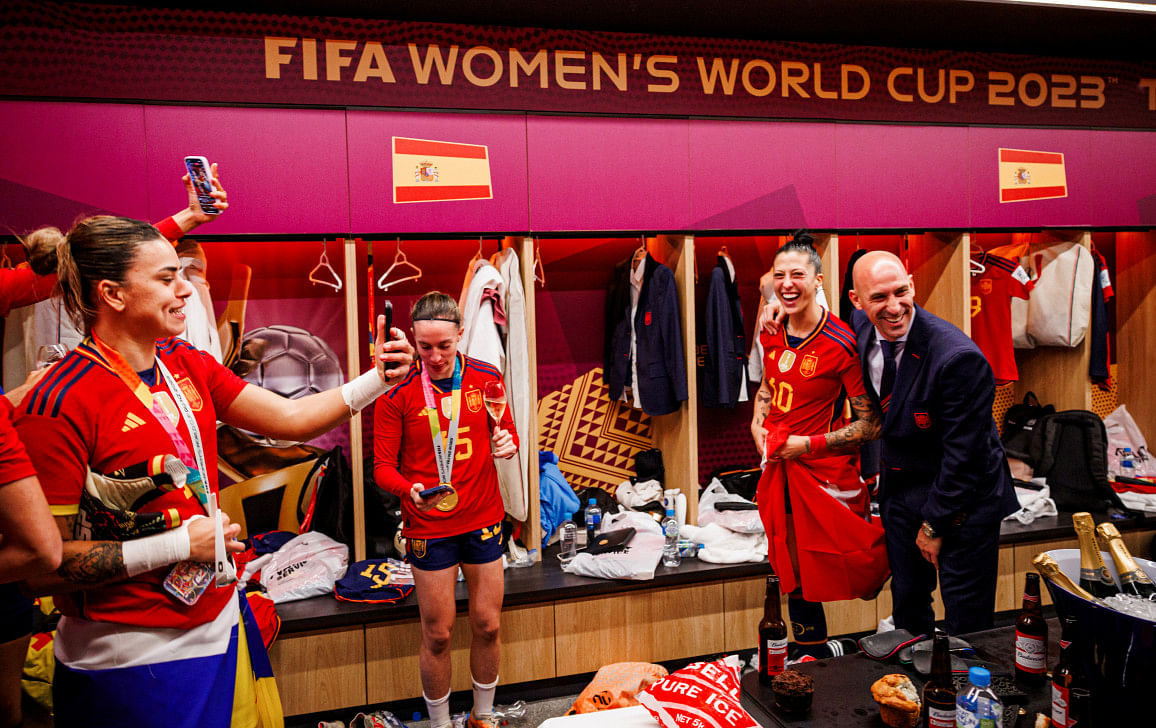 After the team's success at the Women's World Cup, Spain's Jenni Hermoso demanded that "exemplary measures" be taken against Luis Rubiales, the president of the Spanish Football Federation (RFEF), according to the FUTPRO union.
After Spain defeated England 1-0 in the championship game on Sunday, Rubiales was presenting the players with their gold medals when the event occurred. It caused uproar both within and outside of Spain, and many people—including government ministers—called for his resignation.
"My union FUTPRO, in coordination with my agency TMJ, are taking care of defending my interests and have taken over as my interlocutors on this matter," Hermoso said in a joint statement made by the union and her employer.

We are striving to make sure that behaviors like those we have seen are never excused, that they are sanctioned, and that the proper safeguards are put in place to protect female football players from what we deem to be unacceptable behavior.
In order to guarantee that Rubiales' activities are "duly sanctioned," FUTPRO will meet with Yolanda Diaz, Spain's second deputy prime minister, on Monday.
Liga F, the women's football league in Spain, demanded the dismissal of Rubiales and said that it had complained to the head of the National Sports Council (CSD) about his "very serious actions and behavior."
It said that it was just intolerable for a manager to take an employee by the head and kiss her on the lips. The prime minister said that the justifications that followed were "inadequate."
Rubiales released a video apology late on Monday after originally labeling his detractors "idiots," but it did not quiet the commotion.