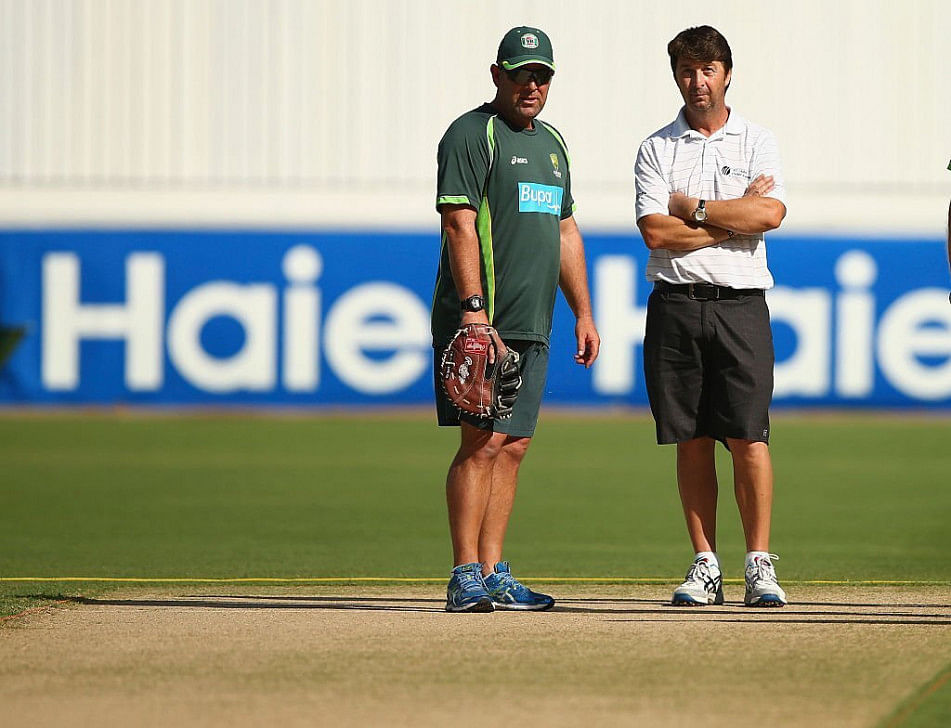 Tony Hemming has been given a position as a curator by the Bangladesh Cricket Board (BCB), for which he will be paid for a period of two years.
In addition to overseeing instructional programs for curators, the Australian will be responsible with the development of the Sheikh Hasina International Cricket Stadium in Purbachal.
The BCB is now in discussions with various architects on the construction of new facilities in Rajshahi and Khulna. These kinds of facilities, in addition to the ones that already exist in Dhaka, Sylhet, and Chattogram, would require maintenance, and the BCB intends to produce curators who are capable of supervising such facilities.
"We are going to make use of his [Hemming's] knowledge in the teaching of curators. He is going to visit each of the locations in order to observe the conditions and provide the curators of the venues with advice based on his knowledge.
In addition to this, we will be conducting training programs for curators across the board. In addition to designing the Sheikh Hasina International Cricket Stadium, he will serve as the curator and instructor for the Bangladesh Cricket Board for all of the sites.
According to the chairman of the BCB Grounds Committee, Mahbub Anam, who spoke with The Daily Star today, the venue will have at least fifty wickets.
According to a press release issued by the BCB, Hemming is a very knowledgeable cricket curator, instructor, and an authority on the processes involved in the creation of cricket turfs and soils.
Hemming served in the capacity of Head Curator at both the ICC Cricket Academy and the Dubai International Stadium in the past. He served the Oman Cricket Academy as an ICC Pitch Consultant throughout his time there.
In the past, he has held the positions of Arena Manager for the Optus Stadium in Perth, International Presenter and Educator for the ICC Cricket Academy, and Arena Manager for the King Fahad International Football Stadium in Riyadh, Saudi Arabia. All of these positions were arena management positions.