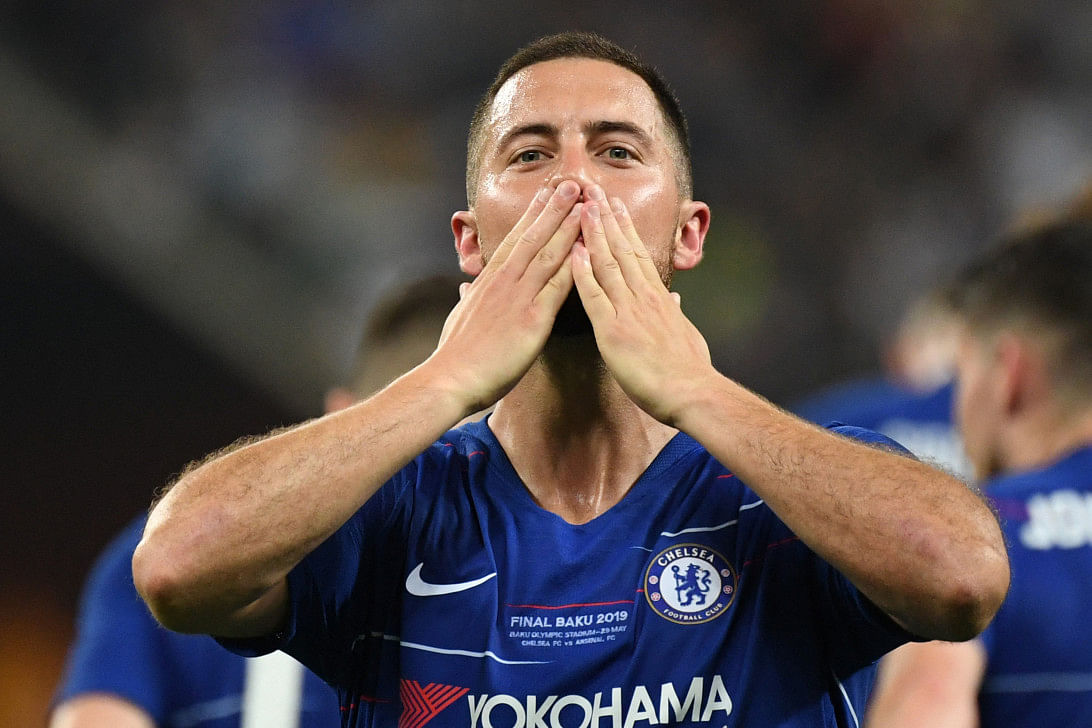 Eden Hazard, a Belgian offensive midfielder, made the announcement of his retirement on Tuesday after being released by Real Madrid and being unable to find another club to play for.
After moving to Real Madrid in 2019 for a reported 89 million pounds (103 million euros, or 110 million dollars), the 32-year-old player was limited to only 76 appearances across all competitions due to a series of injuries that afflicted him throughout his time at the club.
On Instagram, Hazard said to his followers, "You must listen to yourself and say stop at the appropriate time." "After 16 years and more than 700 matches played, I have decided to end my career as a professional footballer."

From 2012 to 2019, Hazard spent his career with Chelsea, where the club won five major trophies, including the Premier League championship, the Europa League twice, the FA Cup, and the League Cup.
In addition, he was an essential part of Belgium's successful run to the semi-finals of the 2018 World Cup, during which they defeated Brazil in the quarter-finals but ultimately lost to France, who went on to win the tournament.
However, he was unable to rouse himself for the World Cup finals that were held the previous year. Along with other talents such as Kevin de Bruyne and Romelu Lukaku, Hazard and a subpar Belgium team were eliminated in the group stage.
Nevertheless, Hazard, who also won a Ligue 1 championship with Lille, two La Liga crowns with Real, and a Champions League winners medal despite not playing in the game in 2022, was in a thankful mood as he signed off. Hazard won the Champions League as an unused replacement in 2022.
"I was able to realise my dream, I have played and had fun on many pitches around the world," according to him.
"During my career I was lucky to meet great managers, coaches and teammates — thank you to everyone for these great times, I will miss you all."
He expressed his gratitude to his clubs, the Belgian federation, friends, family, and advisers "who have been close to me in good times and bad."
"Finally, a huge thank you to you, my fans, who have followed me for all these years and for your encouragement everywhere I have played," he said further.