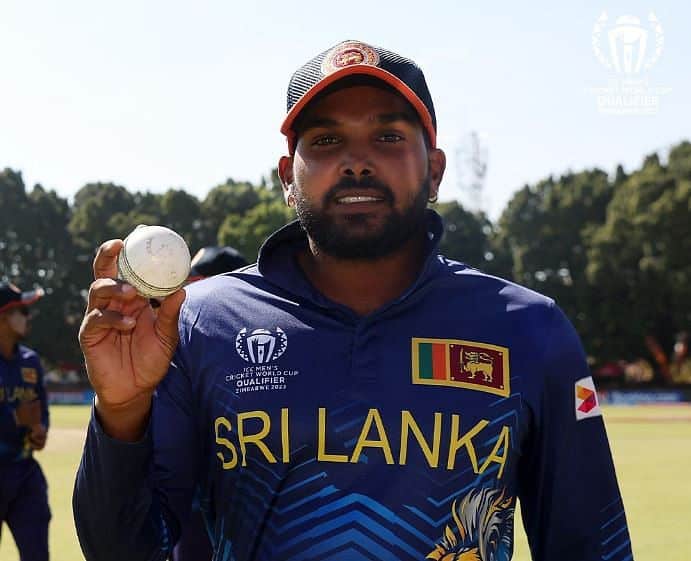 Sri Lankan spinner Wanindu Hasaranga has stopped playing Test cricket so he can focus on his success with the white ball. He is one of the best spin bowlers in the world for the smallest version, and he plays for many teams around the world in addition to his national team.
Reports say that Hasaranga wrote to Sri Lanka Cricket (SLC) to say that he wanted to play only white-ball cricket and do his best for the national team in both forms going forward. The board seems to have agreed to his request, so he is no longer a Test player.
On Tuesday, Mr. Ashley De Silva, who is the CEO of SLC, made a comment.
"We will respect his choice, and we are sure that Hasaranga will be an important part of our white-ball program in the future," the statement said.
Hasaranga's Test record doesn't seem as good as what he has done so far in his short time with the white ball. He played his first Test against South Africa in 2020. He played four Tests for Sri Lanka, the last of which was in 2021 against Bangladesh.
In his four games, he took four wickets, which means he averaged 100.75 runs per game. In 44 first-class games since 2016, he has taken 102 wickets, which is more.
The top spinner's white-ball skills reached new heights when he was named the No. 1 T20I bowler after a great T20 World Cup 2022 campaign. He is still Sri Lanka's best bowler in this format, as Rashid Khan and Josh Hazlewood are put ahead of him.