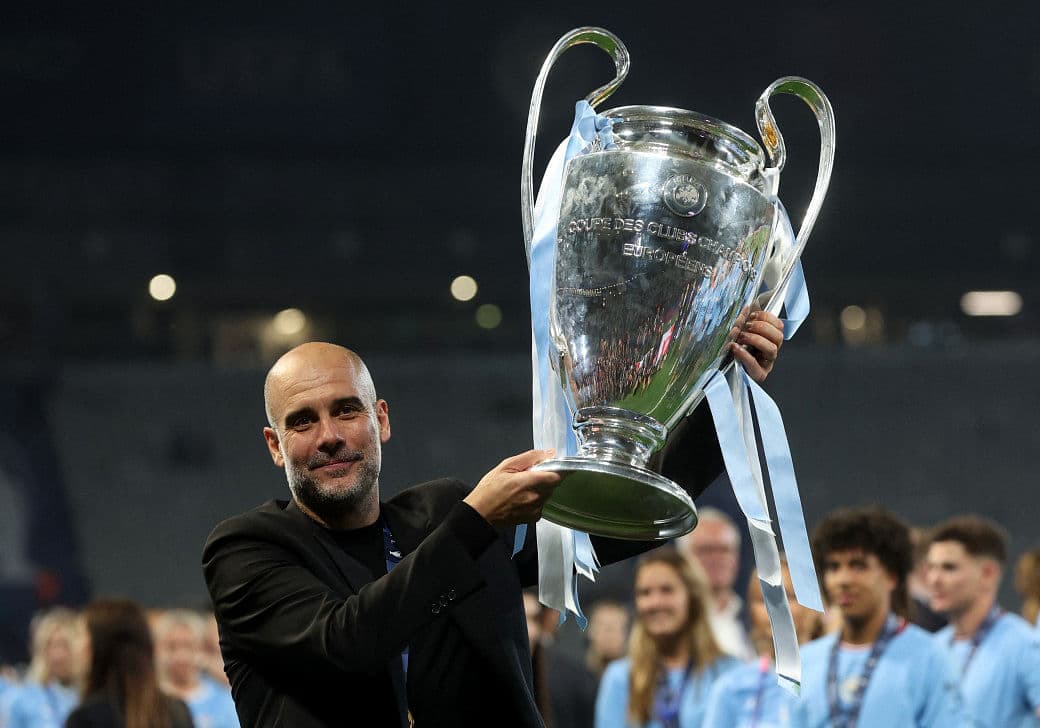 Pep Guardiola, the manager of Manchester City, said Thursday that the team's treble last season was a "once in a lifetime" accomplishment. He was trying to lower expectations on the eve of a new season.
City will start the Premier League season away at Burnley on Friday. They want to be the first team to win four straight English top-flight titles.
They will be favorites in every tournament they join, but Guardiola warned against a repeat of last season's wins, when City won the FA Cup and became the first English team to win the European Championship.

Guardiola said at a press meeting before the game on Thursday, "It feels like it ended yesterday, but we start over."
"I don't think we will ever be able to do what we did last season again. I told them not to worry about it.
"We went to the top of the highest rock last year, but we are no longer there. We all start from the same place and have the same goal, and it will be very hard to climb the mountain again."
"What we did will always be in our hearts and minds, but it's over," the 52-year-old Spaniard said.
"The past speaks for itself, but it would be hard to do it again."
Guardiola, on the other hand, wouldn't say anything about rumors that City could sign West Ham defender Lucas Paqueta. City lost the Community Shield to Arsenal on penalties last weekend at Wembley.
But the former Barcelona manager was more honest about meeting a Burnley team led by his former City captain Vincent Kompany, who led Burnley back to the Premier League on the first try.
Guardiola said, "Usually the first games are hard, especially against teams that just got promoted because they have nothing to lose and are full of energy and hope for a good season."
"Other than that, Vinny knows us very well and is doing a great job.
"He has completely changed how Burnley plays, and they have smashed the Championship." It will be a very hard game.