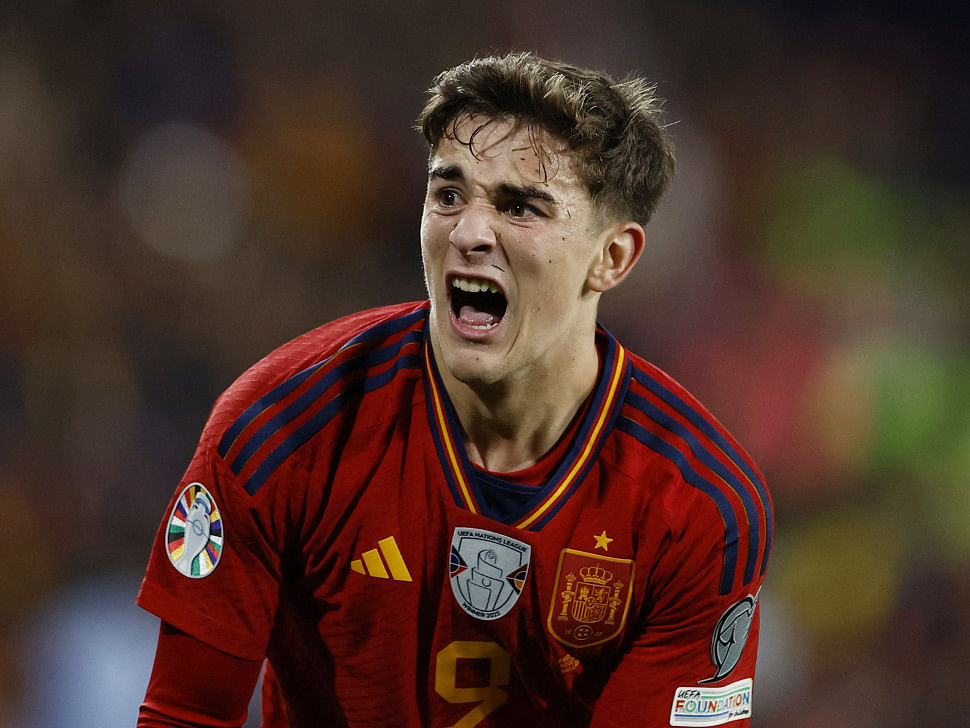 The club said on Monday that Gavi, a player for Barcelona, tore his anterior cruciate ligament in Spain's Euro 2024 qualifier against Georgia and will need surgery.
The 19-year-old was hit from behind and his knee gave out during Spain's 3-1 win in Valladolid on Sunday. He was in tears as he left the pitch.
"Tests carried out on Monday morning on the first team player Gavi have shown that he has a complete tear of the anterior cruciate ligament in his right knee and an associated injury to the lateral meniscus," stated a club statement.

"The player will have surgery in the coming days, after which a new medical update will be released."
The club didn't say how long Gavi would be out, but with Euro 2024 starting on June 14, it might be hard for him to get back in time.
In the past two years, Gavi has become an important player for both Barcelona and the Spanish national team. He got his start at his club's La Masia youth school.