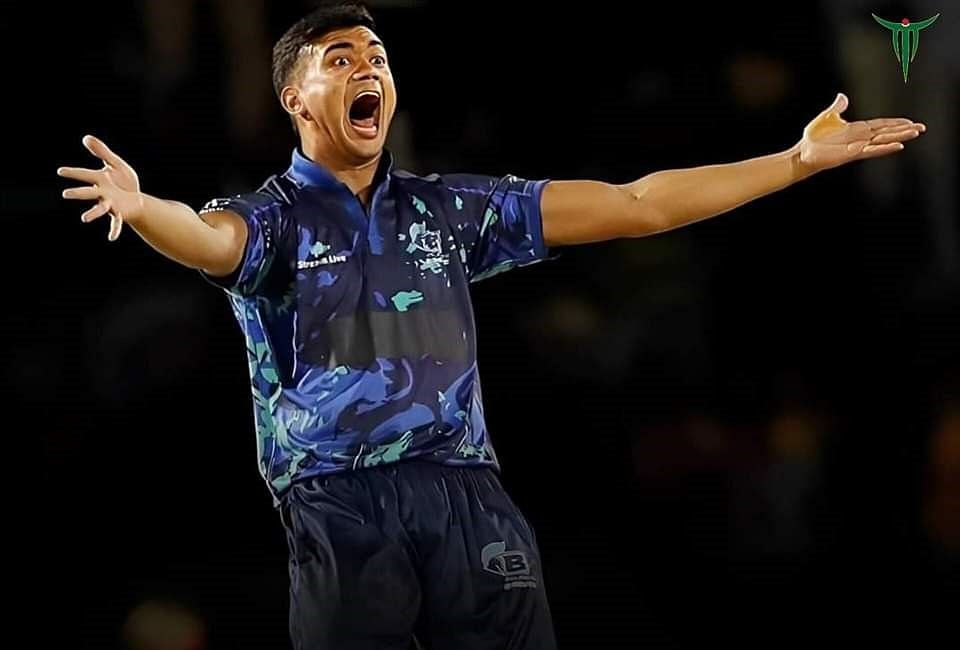 Taskin Ahmed's short time in the Zim Afro T10 league was great. The pacer ended up with 11 scalps from seven games and a very excellent economy rate, making him one of the top wicket-takers.
Taskin had to come up with changes that he might not have thought of before. These are the kinds of situations that can take someone's cricket to a new level and give them much-needed knowledge of the world level.
Since Taskin had to pass up so many chances to play in franchise leagues, it wasn't surprising that playing in the Zim Afro T10 league made him feel very special.
"It was great to play in a league with franchises for the first time. There is a different kind of pressure in franchise cricket, and I think that playing in games like this is a great way to learn. Taskin told The Daily Star yesterday, "It's good to be able to play them when the chance comes up."
Players of different skill levels play against each other in franchise games, so everyone has to come up with their own strategies. And Taskin just wants to keep getting better at this.
"I want my growth rate to keep going up. Taskin was hoping that things would keep getting better if he did his best and tried smartly.
Taskin's spells in the T10 on flat wickets showed how much even fast bowlers need to change in a style where batters are more important. A bowler can only throw for two overs, so the task is high. It was important to face such difficulties before the ODI World Cup in India, where flat pitches are expected.
"In T10 cricket, batters are very serious, and it's hard to bowl economically. I was focused on getting things done. No matter if the style was Test or T10, it was a great event.
"It's hard to make good throws, and it's always best when you can do things that play to your skills. The event went well, but I have some big ones coming up and will try to do well in them. Before I can do my best on the field, I need to do the hard work off the field and practice the right way, said Taskin, who had the lowest economy rate of the top 20 wicket-takers at 7.85.
Taskin's situation is similar to Tawhid Hridoy's because he has continued his international success in the current Lanka Premier League (LPL).
Hridoy scored 141 runs in four games, which was the third most in the LPL. He averaged 47 runs per game, even though the pitches were not easy to hit. Even though it's hard for bowlers in Sri Lanka to time their shots, Shakib Al Hasan took the brunt of Hridoy's boldness when the kid hit an unbeaten 44 off 23 balls against Galle Titans.
Mushfiqur Rahim, the other player in the Zim Afro T10 League, got 126 and always batted until the end, so his average was the same.
Shakib, on the other hand, has taken six wickets in the LPL, giving him more practice before the Asia Cup.
On the other hand, Liton Das's first time in the GT20 Canada didn't go as planned because he only got 143 runs in eight games. However, this could help him get ready for future chances that might come up.
Taking into account how well Bangladeshi players are doing in different franchise-based games, it is now up to the Bangladesh Cricket Board to make sure that players can take advantage of such chances when they come. The idea that playing in foreign leagues would hurt a player's performance on the national team is false. In fact, players can return to the national team with more confidence, knowledge, and a wider range of skills after playing in different formats and conditions.