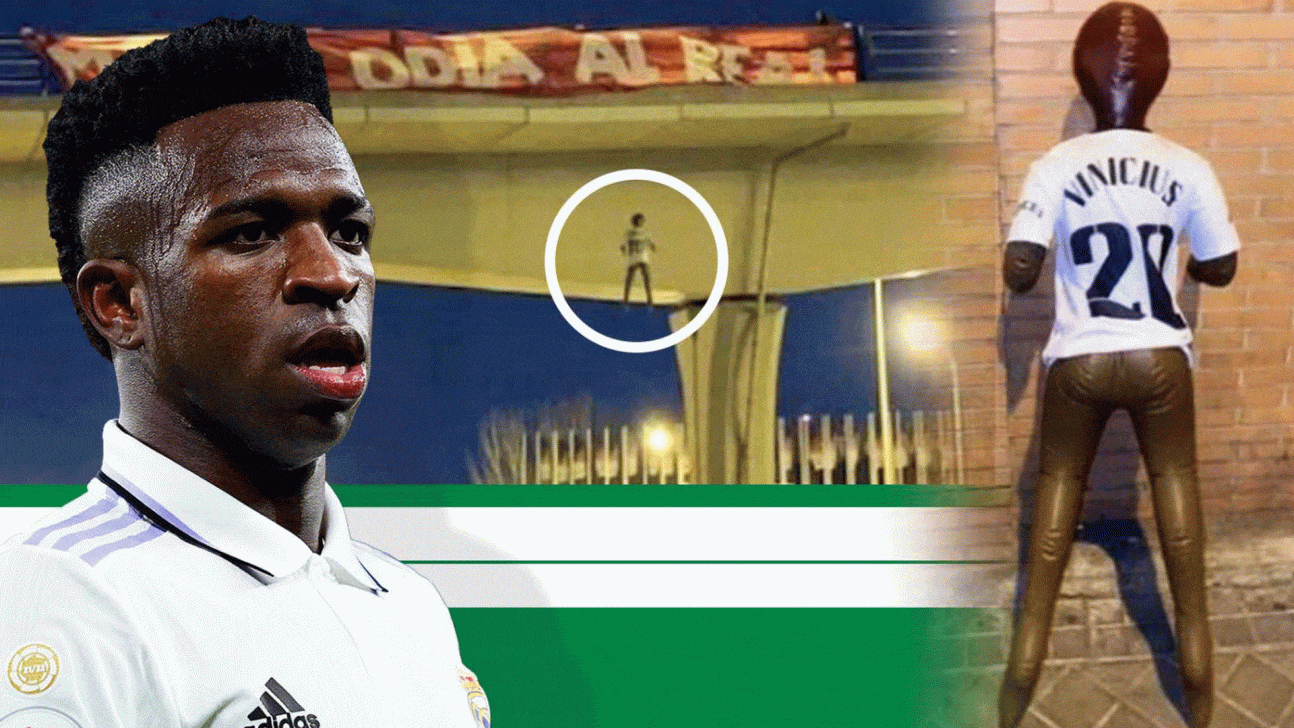 On Tuesday, Spanish police apprehended four suspects in connection with the January incident in which a fake of Real Madrid player Vinicius Junior was hung from a bridge in Madrid.
Two days after racist insults was again directed at the 22-year-old Brazilian international during a Spanish league match, which sparked an international outrage, the individuals responsible for the incident have been arrested.
According to a statement released by the Madrid police, the four men who were detained there are "suspected of committing a hate crime for hanging from a bridge a mannequin with Vinicius' shirt," which is what the police claimed.
According to the statement, three of the guys are members of an extreme fan group for a Madrid football team; however, the statement does not specify which club the ultra fan organization supports.
On January 26, only a few hours before Real Madrid's match against Atletico Madrid, a dummy decked out in Vinicius Junior's jersey was strung out from a highway bridge in the area of the club's training facility using a rope around its neck.
A banner in the red and white colors of Atletico that said "Madrid hates Real" was also tossed over the bridge. The banner's colors are red and white.
The statement is frequently used by one of the extreme fan groups that supports Atletico Madrid, however the group denied being responsible for the display at the time it occurred.
In the Spanish league known as La Liga, fans of other teams frequently boo Vinicius Junior, and they did so again on Sunday during a loss to Valencia by the score of 1-0.
The referee noted in his post-match report that screams of "monkey" had been directed at Vinicius during the timeout that was called, which caused the game to be delayed for many minutes.
The event, which was criticized by both the Brazilian President Luiz Inacio Lula da Silva and the Spanish Prime Minister Pedro Sanchez, is the subject of an inquiry that has been started by Spanish authorities.