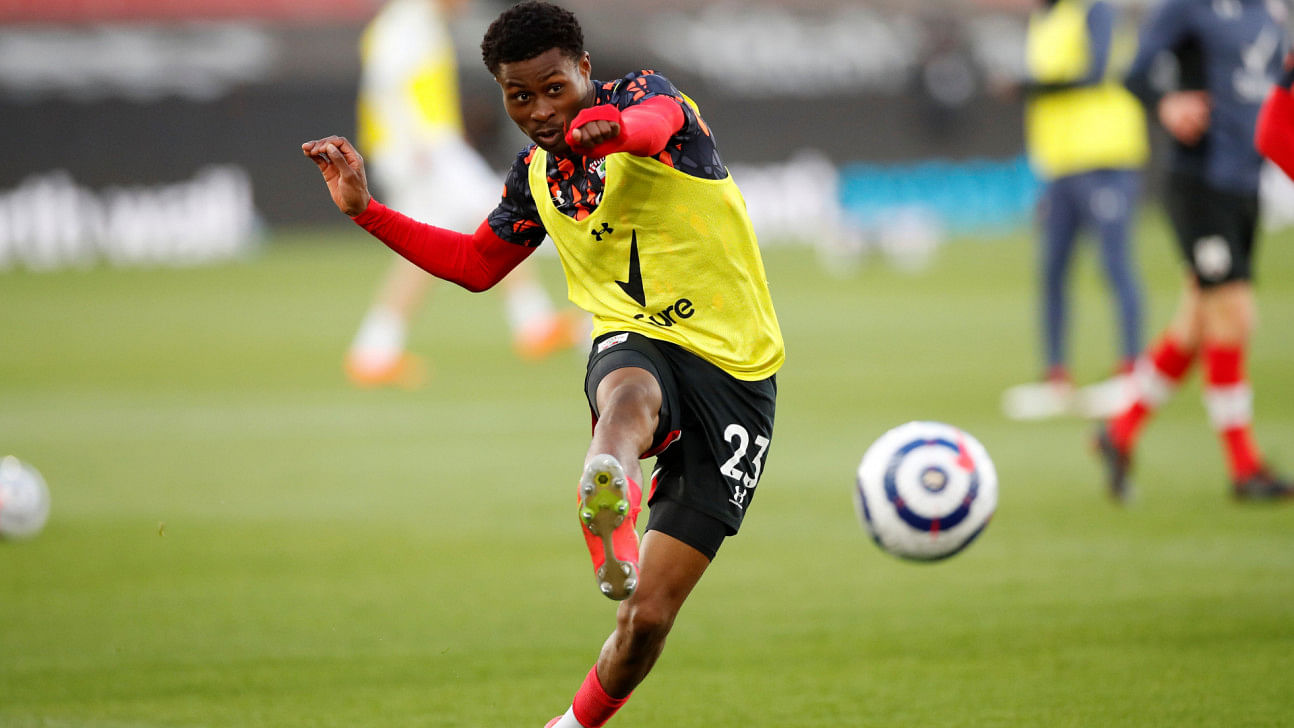 Both Southampton and Bundesliga team Bayer Leverkusen announced on Sunday that attacker Nathan Tella has agreed to a five-year transfer from the Championship team.
After joining the Saints Academy at the age of 17 from Premier League team Arsenal, Tella leaves the south coast club for the German organization after six years.
Prior to joining Burnley on a season-long loan in August of last year, he made 44 appearances for Southampton in all competitions, tallying three goals and six assists.
Tella scored 19 goals and contributed five assists in 45 games to help the Clarets win the Championship.
Financial information was not disclosed by the parties, however the agreement is estimated to be valued roughly 20 million pounds ($25.15 million) by British media.
Southampton released a statement saying, "Although disappointed to lose such a talented homegrown player and popular character, the club felt the offer represented fair value for the 24-year-old."
"The transfer also provides him the chance to play in the Europa League this year, which was a goal of his.
"We would like to thank Nathan for his contribution to the club, both in the Academy and first team, as well as for his professionalism throughout the summer transfer window, and wish him every success in the future."