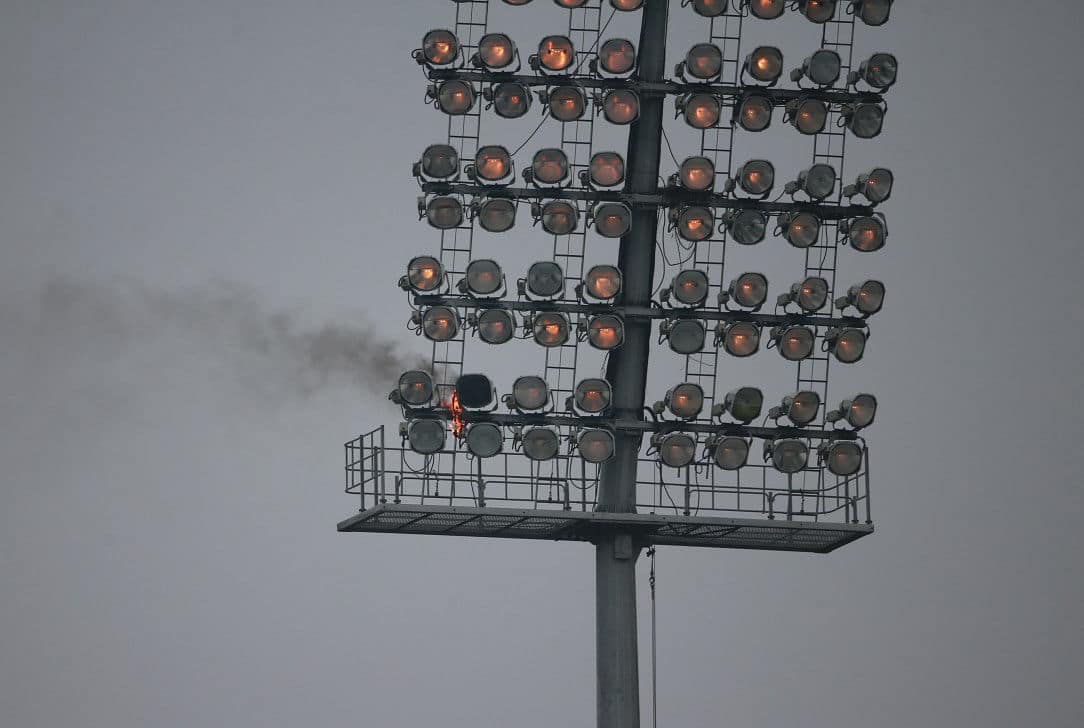 Today, the national team was practicing for a match behind closed doors at the Sher-e-Bangla National Cricket Stadium (SBNCS) in Mirpur when a floodlight in the eastern deck caught fire.
When the fire started, Mushfiqur Rahim and Najmul Hossain were batting. After the event, the teams moved away from that side of the field.
Officials from the BCB grounds committee said that the fire started because of a short circuit in the electricity and burned for about two minutes. Due to the cloudy weather today, it is thought that all of the floodlights were turned on.
The journalists were given 15 minutes to take pictures and videos.The national team, on the other hand, started training again soon after.
"At 4:25 pm, the floodlights caught fire, and two units came to put it out. The fire service control room duty officer Khaleda Yasmin told The Daily Star that the damage was about Tk 50,000 and that goods worth about Tk 1 lakh were saved.