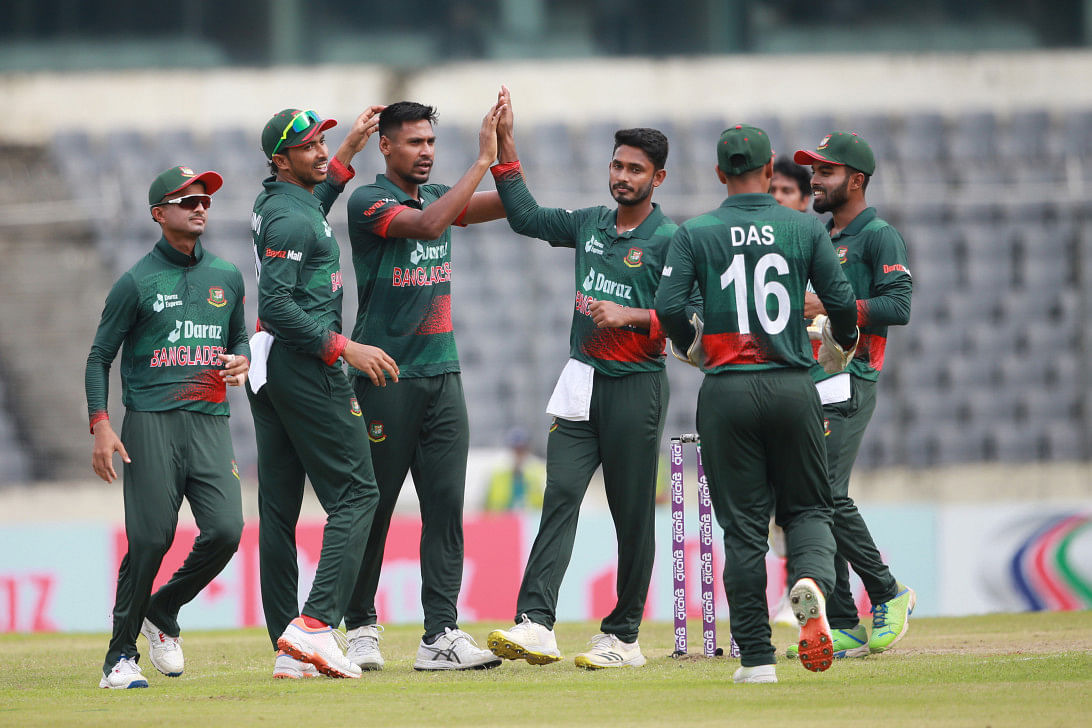 In the second one-day international of the three-match series, which took place on Saturday at the Sher-e-Bangla National Cricket Stadium in Mirpur, Bangladesh, left-arm bowler Mustafizur Rahman of Bangladesh scored two wickets during the Powerplay to leave New Zealand two wickets down for 32 runs after seven overs.
The Fizz got one to rip off the surface, and he nicked off New Zealand opener Will Young for nothing, which gave the Tigers their first breakthrough in the second over of the innings.
The ball rose up on Young, startling the right-handed batsman who was preparing to deflect it but ended up nicking it to Liton Das behind the stumps. The ball was slanted across by The Fizz on a short-of-a-good-length, but it surprised Young by ramping up on him.
In the seventh over, he bowled nicked off the other opener, Finn Allen, as he gave out a full-length ball outside off-stump that caused Allen to flash off a drive. This was his second dismissal of the game. The right-handed hitter was unable to make adequate contact with the ball, and Soumya Sarker was able to take it for the out at first slip.