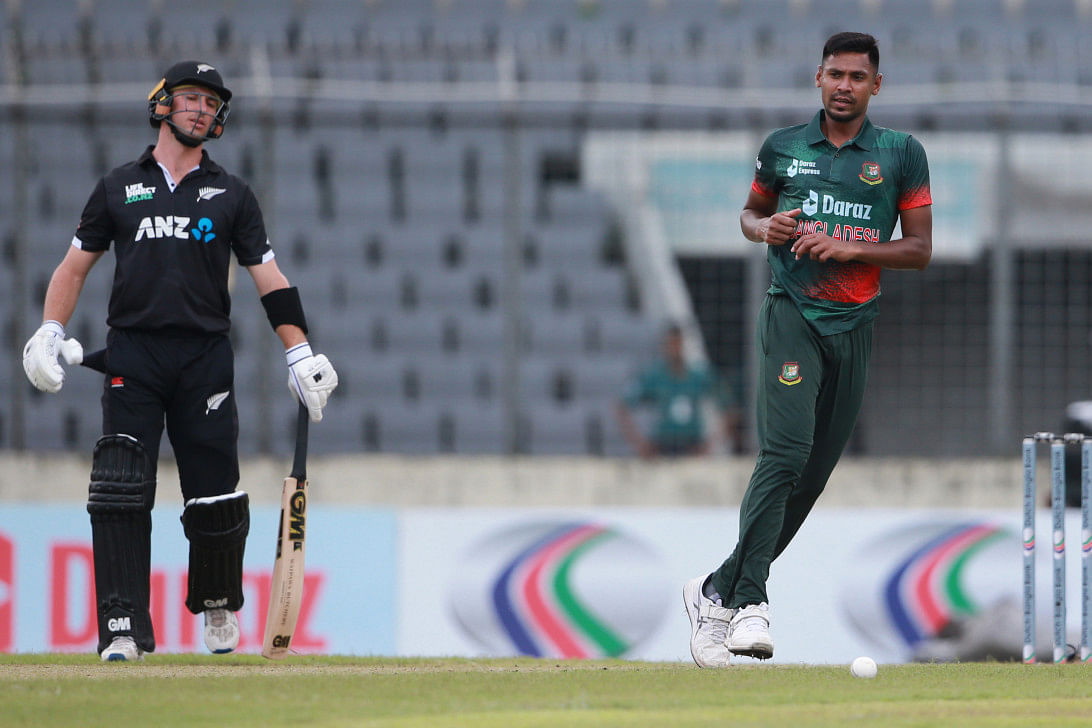 At the Sher-e-Bangla National Cricket Stadium on Thursday, the Bangladeshi fast bowler Mustafizur Rahman saw off New Zealand opener Finn Allen in the seventh over of the innings, giving the Tigers their first breakthrough in the first ODI of the three-match series.
After throwing, the Fizz hit a leg stump that crossed the line. Disregarding Allen's attempt to play it leg side, he managed to obtain an outside edge that forced wicketkeeper Nurul Hasan Sohan to dart over to his right and make an incredible catch.
Following Allen's collapse, New Zealand was down to one wicket for 14 runs in the seventh over.
Chad Bowes was dismissed by the Fizz in the ninth over of the innings as they struck once again in a similar manner. The right-handed batsman was only able to score once in his three balls at the crease before giving up a thick outside edge to a wide delivery that was angling over to wicketkeeper Sohan. After losing two wickets, this put the Blackcaps at 19 runs.
Rain stopped play in the fifth over of the innings, causing the match to be shortened to 42 overs.