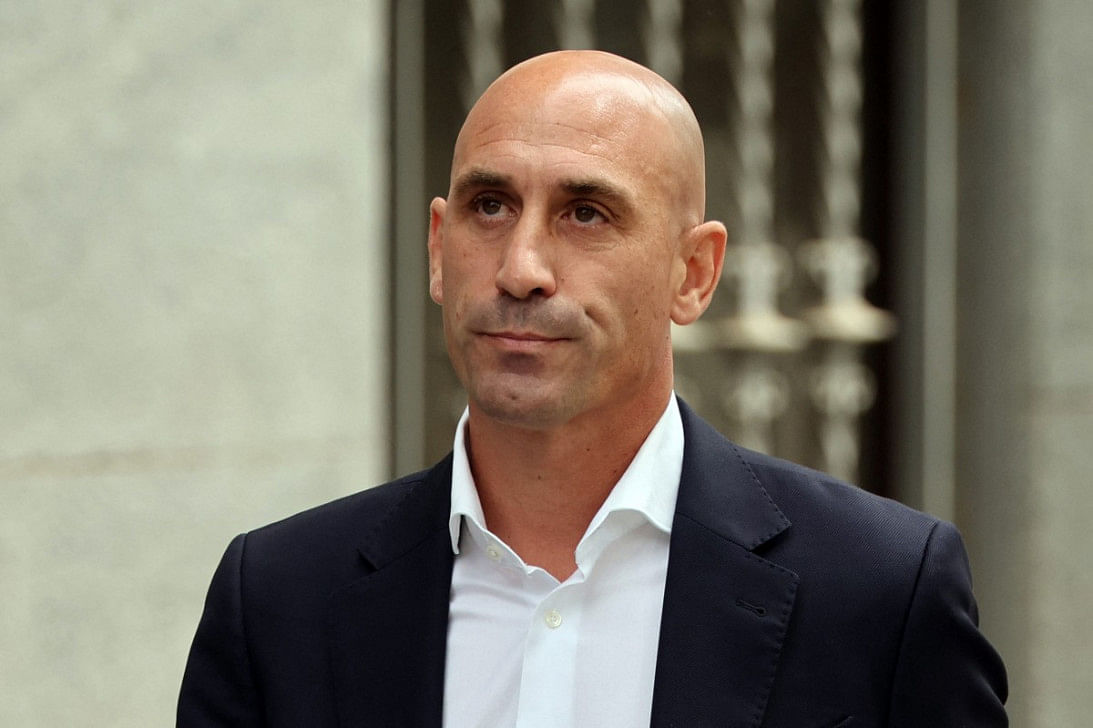 As a result of the forced kiss that former Spanish football chief Luis Rubiales planted on the lips of Women's World Cup champion Jenni Hermoso, FIFA announced on Monday that it has given Rubiales a three-year ban from the sport.
After Rubiales gave a woman a kiss without her asking for it during the medal ceremony following Spain's victory in the Women's World Cup in Sydney in August, the governing body of football around the world provisionally suspended him for ninety days.
FIFA said that Rubiales would be barred from participating in any football-related activity for the next three years.

In a message that she posted on social media, Hermoso described the occurrence as "an impulsive, macho act, out of place and with no type of consent on my part." She added that the experience had left her feeling "vulnerable and like the victim of an assault."
In spite of Rubiales' repeated assertions that the kiss was entirely voluntary, the head of the Spanish Football Federation accepted Rubiales' resignation in September.
"The FIFA disciplinary committee has banned Luis Rubiales, the former president of the Spanish Football Association (RFEF), from all football-related activities at national and international levels for three years," according to a statement from the Zurich-based body.
According to FIFA, Rubiales was informed of the judgement on Monday and has ten days to request a so-called motivated decision. If Rubiales made such a request, the decision would be published on the legal website of FIFA.
"The decision remains subject to a possible appeal before the FIFA Appeal Committee," according to the press release.
"FIFA reiterates its absolute commitment to respecting and protecting the integrity of all people and ensuring that the basic rules of decent conduct are upheld."