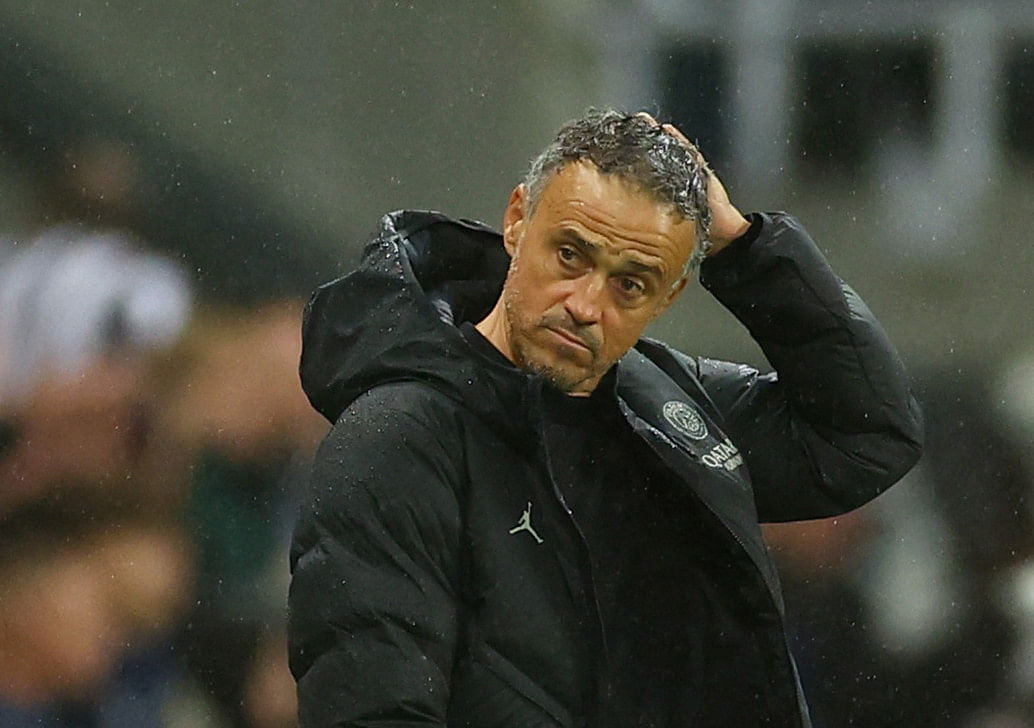 Despite the fact that Paris Saint-Germain have shown a distinct playing style during the course of the current campaign, the French champions seemed to be at a loss when it came to coping with Newcastle United's high-intensity pressing during their 4-1 loss at St. James' Park on Wednesday.
The loss left Paris Saint-Germain with three points after two games in the Champions League Group F, as well as questions to answer regarding the team's spirit and the absence of a 'Plan B'.
PSG began the game with a very aggressive formation, with Kylian Mbappe, Goncalo Ramos, Ousmane Dembele, and Randall Kolo Muani serving as the attacking four. Manuel Ugarte and Warren Zaire-Emery were the only two genuine midfielders for PSG behind the attacking quartet.

They were incapable of withstanding Newcastle's wrath, and they were shortly overcome.
They positioned us in a tough position in the middle of the field, where we were outnumbered, and they were successful. PSG's defender Lucas Hernandez, who scored the team's goal in the second half, acknowledged that it was not an easy task.
PSG went into to the locker room down 2-0, having only threatened via Dembele in the early going, and it was obvious that they needed greater control in the middle of the pitch.
Although Enrique should have been motivated to make alterations at halftime due to the circumstances, he began the second half with the same 11 players, and Paris Saint-Germain let up another goal in the fifty minute mark.
PSG had approximately 70 percent of the possession but were unable to produce threatening chances and made many major blunders. One of these errors, a poor clearing by Marquinhos, led to Miguel Almiron scoring the first goal for his team.
Enrique said, "I am responsible for this result," but he did not provide an explanation that was further in depth.
Although he lauded the players' mentality, the front four players did not press the ball, and Ugarte was never involved in the midfield action. Zaire-Emery was the only player who rose to the challenge.
"I don't know where the problems are but we are going to look into it to improve," according to Zaire-Emery.
Hernandez said that PSG needed to "learn from our mistakes" before their next Champions League match, which will be played at the Parc des Princes and will feature AC Milan.
"We're all aware of our role to play," he said further. "And it's up to us to show it on the pitch, not in front of the cameras and microphones."