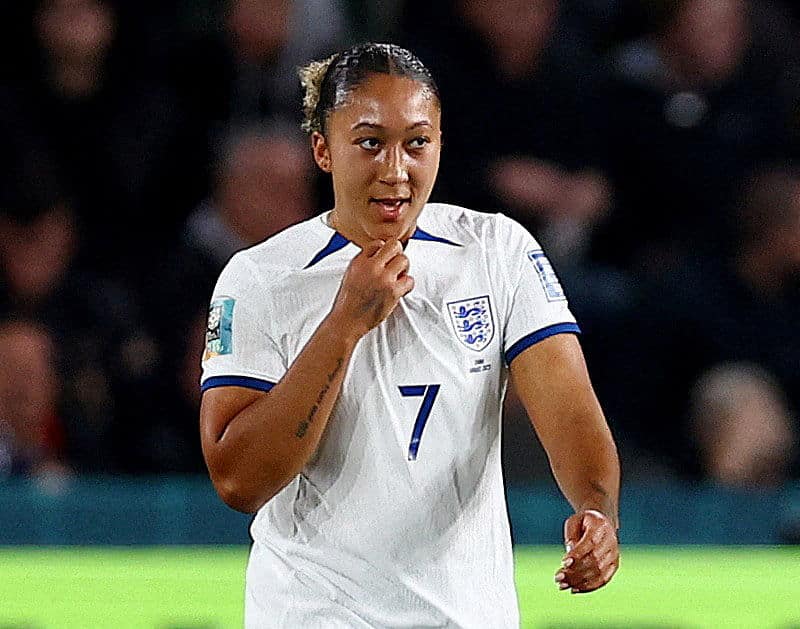 On Tuesday, England forward Lauren James apologized for stamping Nigeria's Michelle Alozie, which got her a red card in the last 16 of the Women's World Cup.
The 21-year-old Chelsea midfielder was sent off in the 87th minute of Monday's match in Brisbane, which European winner England went on to win on penalties.
James sent Alozie a text that said, "All my love and respect to you." Alozie had said on social media that she had "all respect for Lauren James."

"I'm sorry for what happened," James said. He will be banned at least for England's quarterfinal match against Colombia, but FIFA could ban him for a longer time.
England's Lauren James gets into a fight with Nigeria's Michelle Alozie. After a VAR review, referee Melissa Borjas gives James a red card. Image: Reuters
"It's also a great honor for me to play with and for the England fans and my teammates, and I promise to learn from my mistakes."
The Lionesses also put out their own statement, which said, "Lauren is very sorry for what she did that got her a red card and is full of regret."
"She would never do something like that.
"We'll be there for Lauren the whole time, and we'll make a case for her (to FIFA) on her behalf."