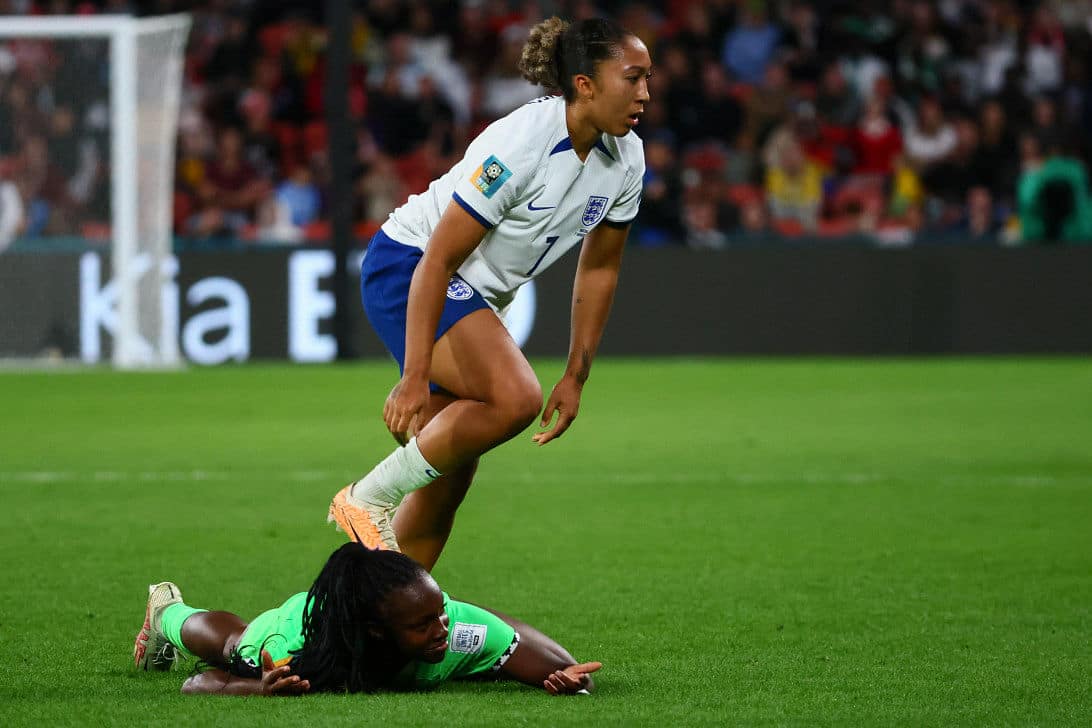 FIFA banned England forward Lauren James for two games on Thursday for stamping Nigeria's Michelle Alozie, which got her a red card in the last 16 of the Women's World Cup.
The 21-year-old Chelsea midfielder was sent off in the 87th minute of Monday's match in Brisbane, which European winner England went on to win on penalties.
She won't be able to play in England's quarter-final against Colombia in Sydney on Saturday or a possible semi-final, but she could come back for the final on August 20 if the Lionesses make it that far.
James apologized to Alozie on Twitter on Tuesday for what happened. He wrote, "All my love and respect to you."
"I'm sorry for what happened," James said.
The England team also put out a statement saying, "Lauren is very sorry for what she did that got her a red card and is full of regret."
"She would never do something like that."