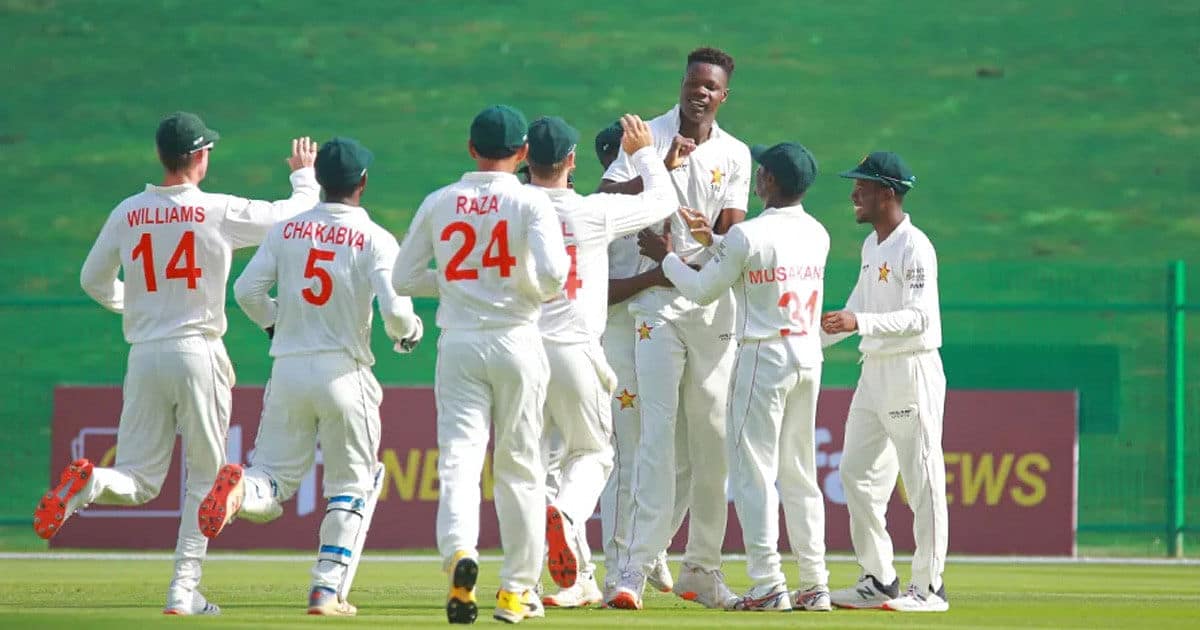 In May 2025, England will host a men's Test match against Zimbabwe for the first time in 22 years.
The four-day Test will be held from May 28-31, and the location of the one-time match will be decided at a later point.
Jimmy Anderson, who has taken the most wickets in Tests for England, made his debut in 2003, the last time England played Zimbabwe.
"We are thrilled to be able to host a men's Test match against Zimbabwe for the first time in 20 years," said Richard Gould, the head of the ECB, on Tuesday.
"Cricket in Zimbabwe has a long and proud past, and the country has given the world world-class players and teachers who have made the game better everywhere.
"We want to get closer to Zimbabwe Cricket, and the fact that this Test will be played against our England men's team is a step in that direction."
England and Zimbabwe have played three two-Test series. In 1996, they tied, and in 2000 and 2003, they won.
"It is impossible to say enough about how important and big this tour is," Zimbabwe Cricket managing director Givemore Makoni said.
"Playing a Test match against a top team like England is a huge deal for the current generation of our players. It also comes at a time when our game as a whole is getting better."
England's bold "Bazball" strategy has brought new life to Test cricket over the last two years, thanks to captain Ben Stokes and head coach Brendan McCullum.
This year, England came back from being down 2-0 to tie the Ashes series with World Test winner Australia.
"This summer's Ashes series showed what's great about Test cricket," Gould said. "We have to be aware of the demands of world cricket's schedule, but we also want to help grow Test cricket and find ways to play more countries when we can."