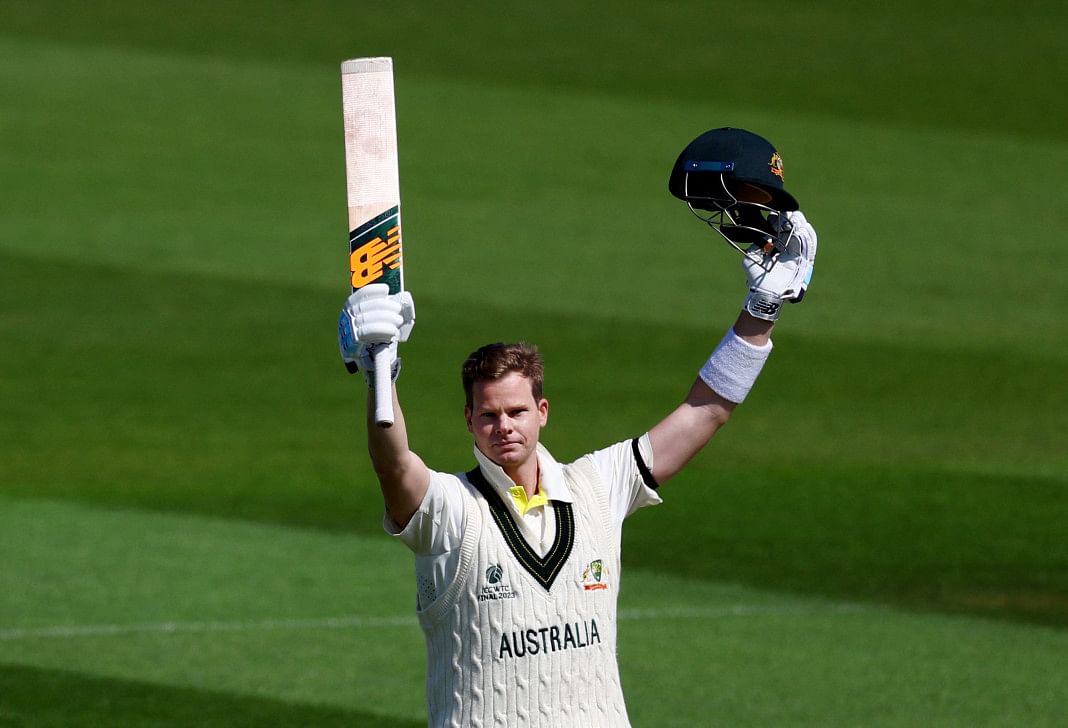 During the Ashes series, Ollie Pope of England stated that they need to get Steve Smith out of his comfort zone and that they will search for methods to make the Australian run machine as uncomfortable as possible at the crease.
Smith batted for almost five and a half hours against India in the final of the World Test Championship at the Oval. He faced 268 balls and scored 121 runs before he was finally dismissed.
It was his 31st Test century and his eighth in England, and it served as a reminder of the danger that the former Australia captain still presents for the Ashes.
The 34-year-old batsman will attempt to replicate the success he had during the 2019 Ashes series in England, in which he scored a total of 774 runs in his four matches. Pope has stated that the English team may use "quirkier" methods in order to take his wicket.
He stated this to the British media on Thursday. "It's obvious that he knows these conditions," he said. "He's been a phenomenal player for a very long time and has achieved a great deal of success in a wide variety of playing environments… Because to his intransigence, he has achieved a lot of success.
"We know precisely how he's going to operate and how he's going to want to get his runs, and he's not going to deviate from that over this five-match series, regardless of whether he scores runs in the first two or three matches or not. He's going to want to score his runs in a certain way.
"That is exactly the bubble that we've got to try and get him out of," the speaker said. We could go for even wackier methods to challenge him, check him out, and make him as uncomfortable as we possibly can in an effort to get our hands on his wicket.
Edgbaston will play host to the first of the five Ashes Tests on June 16.