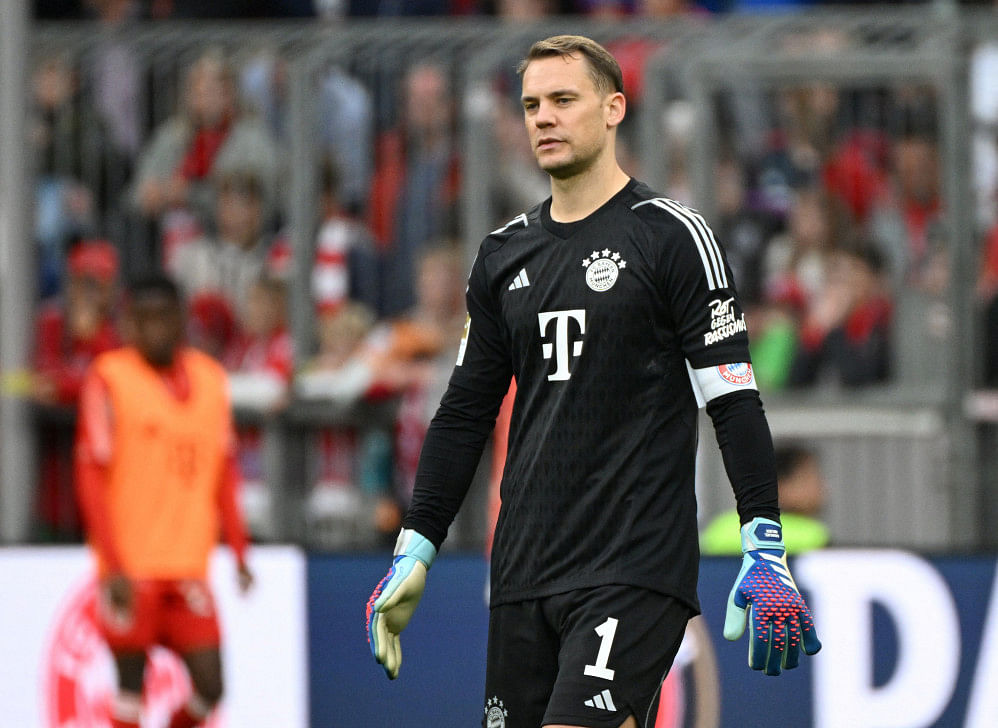 Manuel Neuer, the custodian for Bayern Munich, said that he was no longer Germany's best player after his emotional return to Bundesliga play on Saturday after being hurt for a year.
Neuer played in Bayern's 8-0 win over Darmstadt, his first game since breaking his leg in December. After the game, he said it was hard to get Marc-Andre ter Stegen out of the national team goal.
The 37-year-old said, "He is definitely number one right now, but that's not something I'm thinking about right now." He wants to play in his fourth European Championship when Germany hosts Euro 2024 next summer.

"I'm happy about the national team." "We have great goalkeepers, and I'm looking forward to the Euros," he said, adding that he had talked to Germany's new coach, Julian Nagelsmann, the day before.
"For now, I am just happy to be back and that my comeback went so well."
Neuer's last game for Bayern was in November 2022, against Schalke. He said he was nervous about getting back into the game.
"Something could happen when you come back from being hurt for a long time." A lot of people have different ideas about when the best time is to come back. He said, "I felt good, so I told the coach to go ahead with it."
"That day made me cry a lot." I was thrilled to be back on the pitch with the boys in front of our fans.
Neuer wouldn't trade shirts with Marcel Schuhen, the Darmstadt goalkeeper, after the game because he wanted to keep his own shirt as a memory.
It was clear to him. He said, "When we play them later in the season, I'll make sure I give him a shirt."