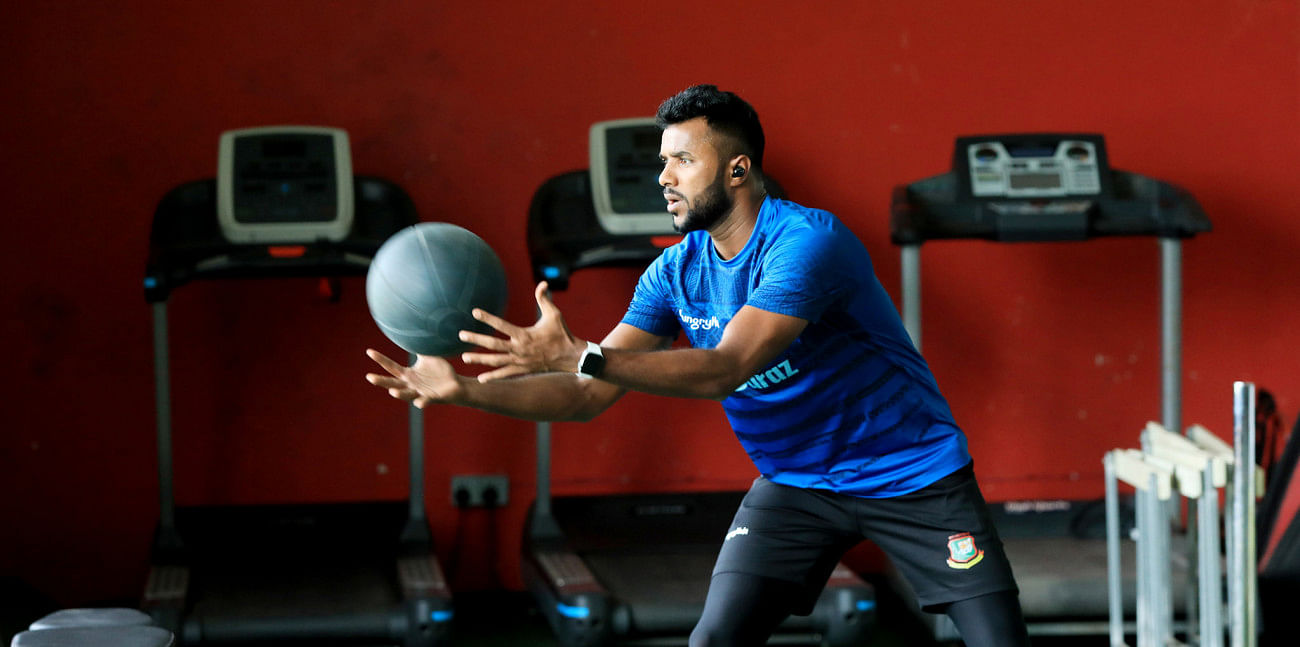 Bangladesh Cricket Board (BCB) chief selector Minhajul Abedin Nannu confirmed to The Daily Star on Monday that bowler Ebadot Hossain has been listed as doubtful for the Asia Cup due to physical issues.
Nannu claims that before making a decision regarding Ebadot's Asia Cup prospects, BCB is awaiting a report from the physios due on Tuesday.
"Since there is some concern regarding Ebadot's fitness, the physio will provide us with a report tomorrow. After that, we will decide," he stated.
Ebadot had a left leg injury during the second ODI against Afghanistan last month, and as a result, he was unable to play in the ensuing T20I series. Since the start of the national team's Asia Cup camp, the pacer has been undertaking rehabilitation treatment.
On Monday, the 29-year-old experienced some soreness in his left leg. With the World Cup approaching, the BCB will probably decide to play it cautious and not use Ebadot in the Asia Cup.
There are four other pacers who make up the Tigers' pace unit, so sources claim that BCB is not particularly interested in naming a replacement for the 29-year-old. However, they are considering carrying a new face to groom, in which case promising pacer Tanzim Hasan Sakib, who excelled in the recently concluded Emerging Asia Cup, might make the cut.