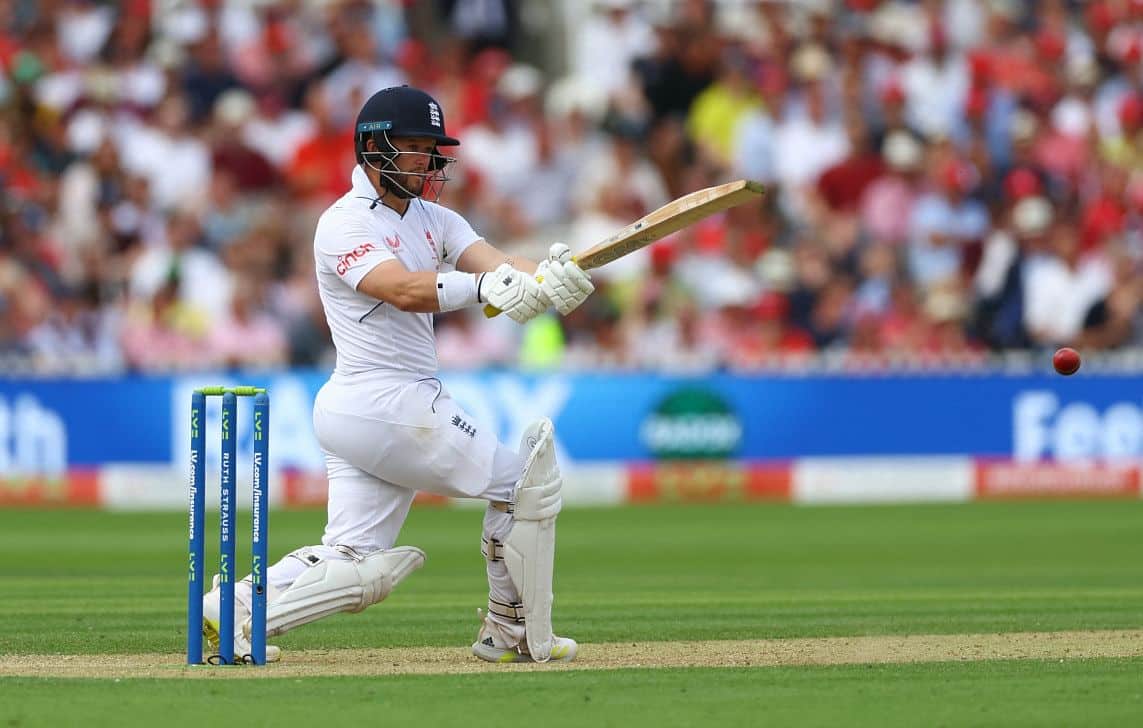 After bowling Australia out for 416 on a remarkable day's action at Lord's, England's opener Ben Duckett struck 98 as they raced to 278-4 in another high octane "Bazball" batting outburst to continue their Ashes fightback on day two of the second Lord's Test on Thursday. This came after England had bowled Australia out earlier in the day.
In the most recent astonishing example of modern-day test cricket, England had their greatest opening partnership in the Ashes in 11 years and got to their score at over five an over. This was the latest in a long line of remarkable displays.
However, the flip side of their all-action strategy was that it resulted in them gifting important wickets when well-set batsmen refused to back down in the face of Australia's rather frantic short-pitched approach. This was the antithesis to their all-action strategy.
As the mayhem continued to escalate after tea, a veteran Australian radio commentator named Jim Maxwell referred to it as "the most bizarre hour's cricket I've ever seen – this is madness at the home of cricket," and there were very few people in the crowded Lord's grandstands who disagreed with him.
England, which had been so listless on Wednesday, started the day in a much more purposeful manner as Australia resumed their innings on 339-5 with Steve Smith on 85. Stuart Broad and Jimmy Anderson immediately dismissed Alex Carey and Mitchell Starc from the match.
However, Smith persevered to achieve his 32nd test century before being dismissed for 110 thanks to an outstanding catch by Duckett at second slip that gave Josh Tongue his third wicket. On Wednesday, Smith became the fourth Australian to reach 9,000 runs.
Although he will be pleased with his team's final score, which marked something of a decline from when they were clearly cruising at 316-3 on Wednesday afternoon, Australia's captain Pat Cummins, who batted magnificently to lead Australia home in the first test, again appeared assured to end undefeated on 22. Although he will be pleased with his team's final score, it will represent something of a decline for him personally.
The combination between Duckett and Zak Crawley for 91 runs was England's strongest opening stand in the Ashes since Andrew Strauss and Alastair Cook put on 98 in Sydney in 2011. England began their reply with the typical pace that has been their trademark.
Crawley appeared to be particularly dominant until he was stumped for 48 runs at a rate of one run each ball by Nathan Lyon following what appeared to be a premeditated approach.
Ollie Pope came on as a substitute and helped keep the momentum going while Australia's offense struggled to make any kind of breakthrough. He was appearing unconcerned with gaps all over the outfield, but he could not resist a Cameron Green bouncer and hooked one straight down the throat of Smith, who was one of three guys put on the leg side boundary for precisely such gift. He was out for 42 after this play.
when a few seconds, Australia were celebrating even more loudly when Joe Root, who seemed to be affected by the exuberant excitement, was caught behind swinging wildly at the second ball he faced, only to be recalled when Green's delivery was judged a no ball. This caused Australia to celebrate even more loudly.
In spite of that escape, England continued to engage as Australia proceeded with their short ball/stacked leg side strategy, and Duckett was the next to pay the price. He was caught off a top-edged hook, leaving him two runs shy of a position on the Lord's honors board.
Soon after, it seemed almost unbelievable, Root followed soon after for 10 doing the same thing, and he was caught by Smith off of Mitchell Starc. Meanwhile, Harry Brook was subsequently dropped by Marnus Labuschagne at square leg, again swinging at a short ball.
It fell to captain Ben Stokes, of all people, to add a note of calm to the proceedings during the final hour as the skipper reminded his team mates that it is within the regulations of the game to leave a bouncer. In other words, it was Ben Stokes's responsibility to bring a sense of calm to the situation.
At the end of the match, he was undefeated on 17 while Brook was on 45 and England was down by 138.
During the last session, Australia experienced a setback when off spinner Lyon, who was playing in his 100th consecutive test, walked out in apparent difficulty with what appeared to be a calf injury. This might leave Australia devoid of alternatives in the fourth innings. Lyon was playing in his 100th consecutive test.