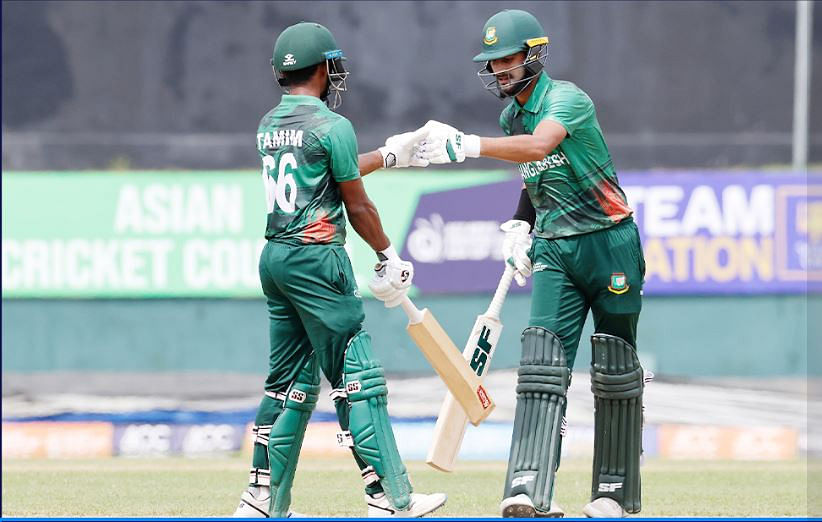 Today in Colombo, Bangladesh A must beat Afghanistan if they want to make it to the semifinals of the Asian Cricket Council (ACC) Emerging Asia Cup 2023.
The Saif Hassan-led team has the best run rate (+1.731) in Group A, so a win would guarantee them a spot in the final four. They came back to beat Oman A after getting off to a bad start against the hosts, Sri Lanka A.
If they lose, though, they might be out of the tournament unless Oman A beats Sri Lanka A in today's other match. In that case, run rate would decide who goes to the next round with Afghanistan A, which is at the top of the table.
So far, Bangladesh A's starter Tanzid Hasan Tamim has done well, scoring two 50s in two games. In the second match, pacer Tanzim Hasan Sakib did a great job with his bowling by taking four wickets, while off-spinner Sheikh Mahedi kept things cheap.
Riaz Hassan's 82-run knock helped his team barely beat the home team, so Tanzim and Mahedi would have to be careful around him.