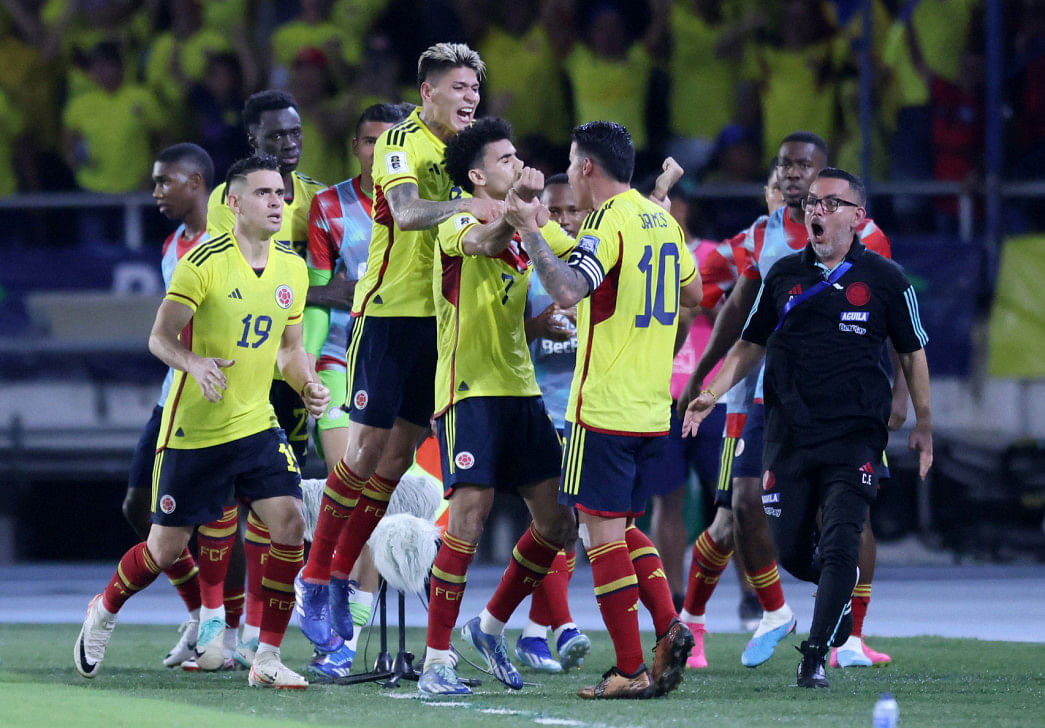 Brazil lost 2-1 to Colombia in Barranquilla, Colombia, on Friday in a FIFA World Cup 2026 Qualifiers game. Luis Diaz scored twice to help Colombia win.
Diego Diaz, who plays for Liverpool, scored two goals in five minutes to help Colombia come back from behind to beat Brazil.
The forward had a crazy month ending with a dramatic double. At the end of October, Colombian rebels took his father hostage and freed him last week.

In the 75th and 79th minutes, Diaz scored two goals that gave Colombia a very important win. His father, Luis Manuel Diaz, was crying as he watched from the boxes.
Brazil's first goal, scored by Arsenal forward Gabriel Martinelli after only four minutes, was wiped out by Diaz's two goals in the second half.
The bad situation for Brazil was made worse when Real Madrid star Vinicius Jr. got hurt and had to leave the game after 27 minutes, grabbing his left thigh.
This was Brazil's second loss in the Qualifiers this year. They had lost 2-0 to Uruguay the month before.