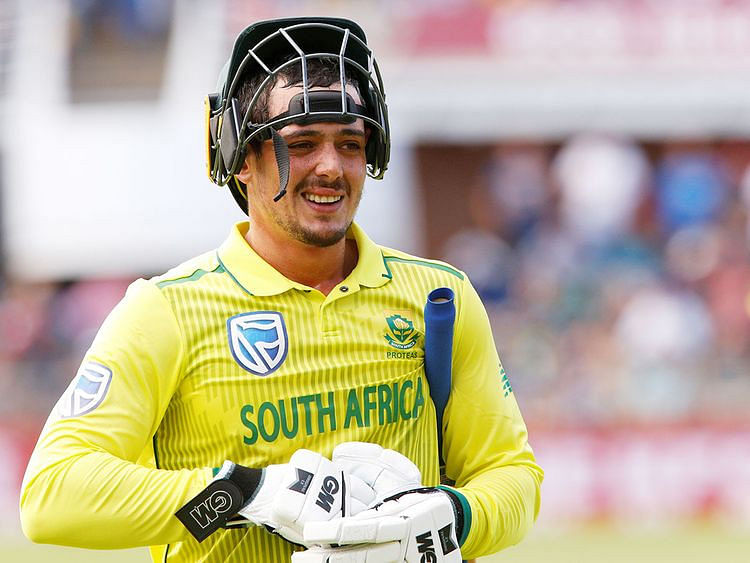 After 2023's ICC Men's ODI Cricket World Cup, South Africa's best batsman and wicketkeeper will retire from ODI cricket.
With the conclusion of the World Cup, Quinton de Kock has made the decision to retire from the 50-over game, as announced by Cricket South Africa (CSA) in their team announcement release.
Since making his ODI debut in 2013, De Kock has played in 140 matches for South Africa, amassing 5966 runs with a strike rate of 96.08 and an average of 44.85. He has amassed 17 hundreds and 29 fifties, with his best score of 178 coming in a 2016 match against Australia at Centurion.
De Kock has made 14 stumpings and impacted 183 catches in his time as a wicketkeeper.
During the past two Cricket World Cups, the 30-year-old was a member of the South African team, where he averaged 30 runs per match while scoring 450 runs in 17 matches.
In eight One-Day Internationals (ODIs), De Kock led South Africa to four victories and three defeats.
Director of Cricket Enoch Nkwe made the following statement in response to Quinton de Kock's announcement to retire from ODIs: "Quinton de Kock has been a really good servant to South African cricket." His aggressive batting approach established the standard, and he was a vital player of the team for many years.
"A very select few persons are able to wear the captain's armband, which he also donned.
"We would want to express our gratitude for his years of service and acknowledge his choice to retire from ODI cricket. Though we still wish him well in the future, we are excited to see him play T20I cricket for the Proteas."
South Africa takes play Sri Lanka in Delhi on October 7th to kick off their World Cup campaign.