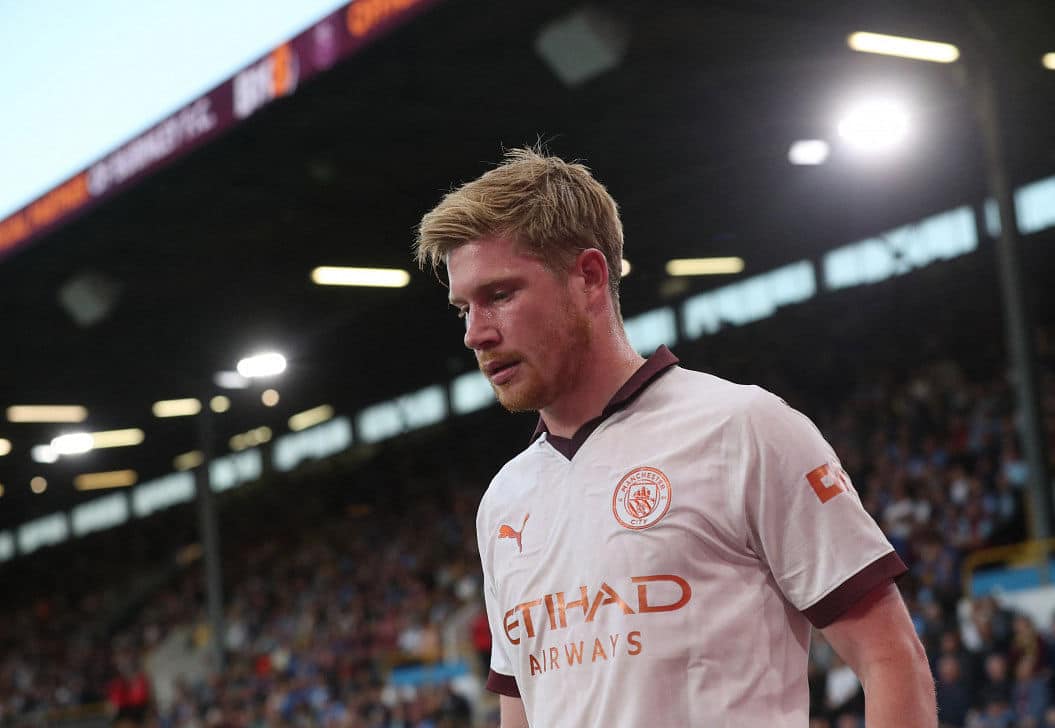 Kevin De Bruyne is not playing in the UEFA Super Cup game between Manchester City and Sevilla because he hurt his knee again in the first league game of the season.
In the 36th minute of City's 3-0 win at Burnley on Friday, the Belgium international left the field.
De Bruyne had to leave the Champions League final win in June with a limp, and boss Pep Guardiola said it was the same injury coming back.
"It's the hamstring again, and it's in the same place. Gaurdiola said after the game at Burnley, "I don't know how long he will be out because it depends on how bad the injury is, but it will be a few weeks."
Guardiola chose 22 players to play in the UEFA Super Cup game on Wednesday in Athens. The game is between the Champions League and Europa League champions from last season.