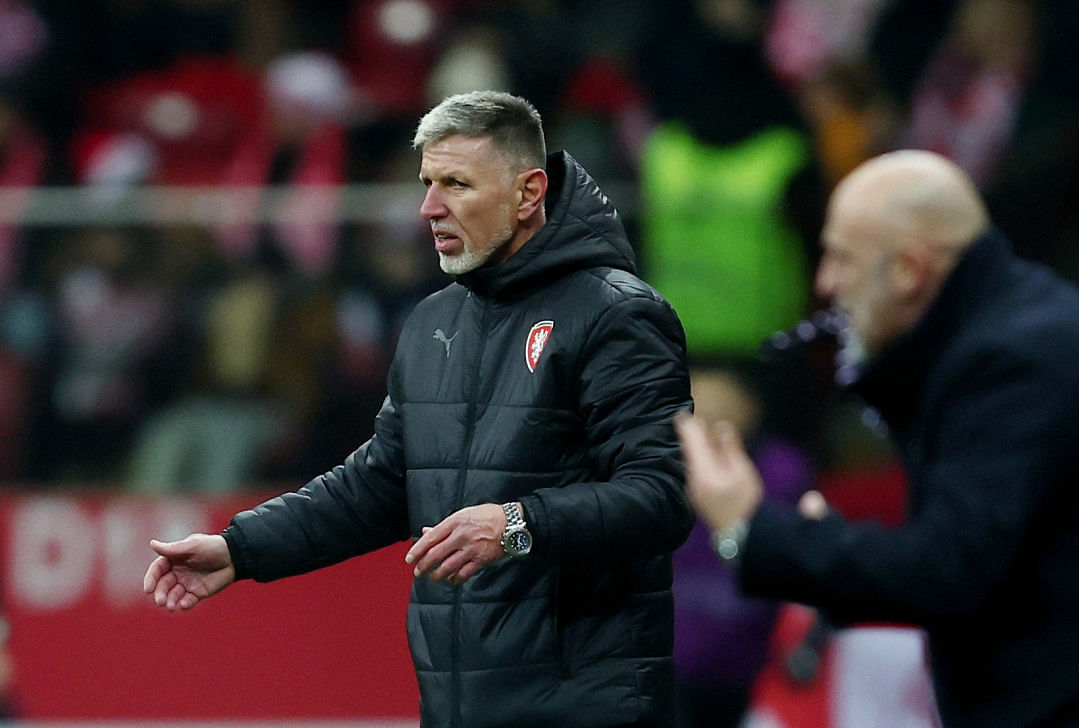 After leading the Czech Republic to the Euro 2024 finals, Jaroslav Silhavy quit as coach. He said he changed his mind because of the "anger and aggression" shown towards him by fans and critics.
While Silhavy was in charge of the national team in 2018, they were not able to make it to the World Cup.
Being in charge of the Czech Republic during two European Championships, the 62-year-old said he didn't understand why people were so critical of him when the team lost, which led to rumours that his FA contract might not be renewed.

The news website iDnes.cz reported Silhavy as saying on Tuesday, "Sometimes I don't understand why the anger and aggression is directed towards me."
Silhavy played in 465 top-flight games and won the Czech league with Slovan Liberec and Slavia Prague as a boss. From 2001 to 2009, he was an assistant coach for the national team.
His leaving came after the team beat Moldova 3-0 on Monday, which guaranteed their spot in Euro 2024.
Vladimir Coufal, Jakub Brabec, and Jan Kuchta, all of whom played for West Ham and were sent home for breaking team rules by being taken in a bar before the game, did not play for the Czechs.
It was disappointing for Silhavy that the players, who all played in Friday's 1-1 draw with Poland, did what they did, which made him even more determined to quit.
He said, "I don't think the guys did it to get me to quit.""The decision had been growing in me and this certainly didn't help it."
He also said, "It's always beautiful when the whole stadium cheers for you." We're not going to miss the Euros again, and I think we'll do well there. Not at all with us coaches,"