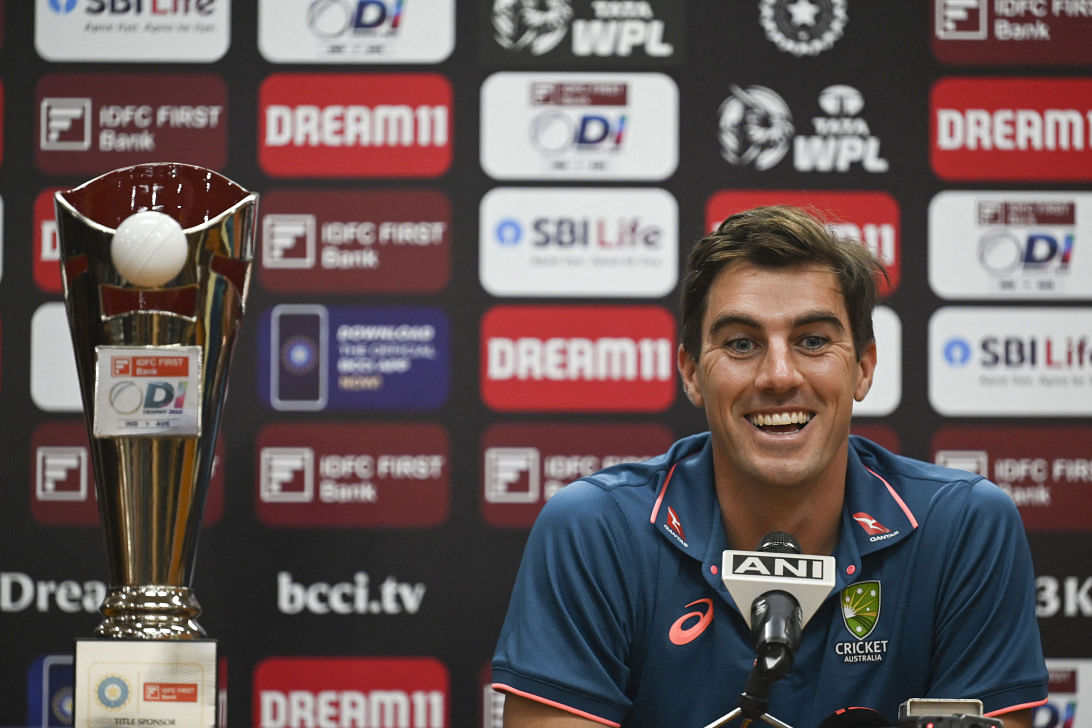 After recovering completely from a wrist injury, Australian skipper Pat Cummins stated on Thursday that he planned to play all three of the one-day internationals against the host India beginning on Friday.
Even with Cummins' comeback, Australia will still be without all-rounder Glenn Maxwell and bowler Mitchell Starc for the first game in Mohali, northern India.
As he told reporters, Cummins "feels pretty good."
The majority of Australia's best players play important roles for many Indian Premier League Twenty20 teams, and according to Cummins, these teams "have pretty good information" about the local conditions.
In order to be ready for the crucial World Cup in India next month, he said they want to test out various lineups and player combinations against India. "I'm hoping the next few games will provide some answers," Cummins said.
For the first two One-Day Internationals, India has rested captain Rohit Sharma and batting sensation Virat Kohli. Sharma will be replaced by KL Rahul as the captain of the home team.