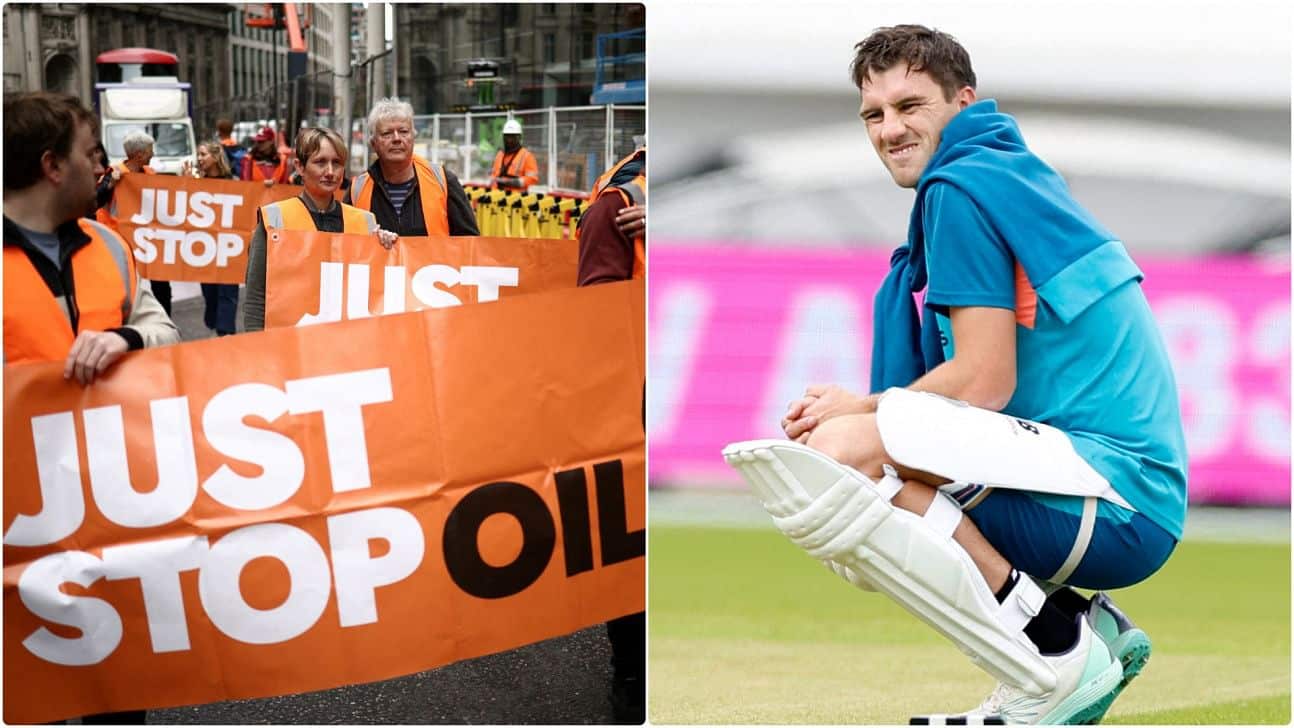 After having their bus delayed on the way to training, the captain of the Australian cricket team, Pat Cummins, expressed his hope that the "Just Stop Oil" demonstrators in London will not interfere with the World Test Championship final match between Australia and India.
On Monday, demonstrators blocked traffic near The Oval, and the area had to be cleared out by the police in order for the Australian squad to be able to get to the site for training.
When traveling to Lord's for the opening day of the one-off test that England played against Ireland a week ago, the team bus carrying England's players was delayed by protestors belonging to the same group.
Cummins told the reporters, "It's something we got in the security briefing a couple days ago," and he referred to it as "it."
"I've been told that they are aware of it and are keeping a kind of watchful look out for it. But beyond that, we have no further information.
Therefore, clearly, we can only pray that it doesn't occur. However, I have it on good authority that a number of other events have been impacted."
In recent months, demonstrators demanding that oil production be stopped brought to a halt both the world snooker championship and the English Premiership rugby final.
At the snooker competition, one protester climbed onto a table and spilled a bag of orange powder paint. Meanwhile, demonstrators entered the pitch 15 minutes into the rugby match between Saracens and Sale at Twickenham.
Cummins has been outspoken about his concerns regarding the effects of climate change for a long time, but he did not lend his support to the rallies.
"My view is always just that there are right ways to go about things and potentially not the right way to go about things," he added. "My view is always just there's right ways to go about things."
"Whenever anyone has any beliefs, all you can do is hope that you choose the correct path."
According to ESPNcricinfo, the International Cricket Council has prepared a back-up surface at The Oval in the event that demonstrators interrupt the final, which is scheduled to begin on Wednesday at 10:30 a.m. (0930 GMT).