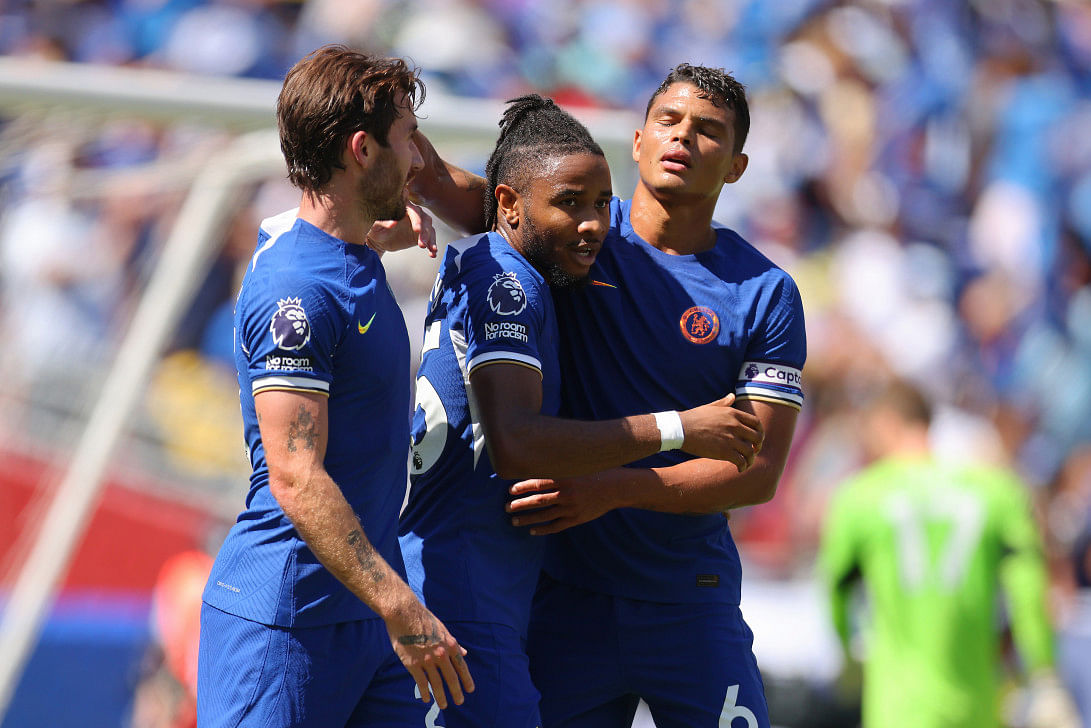 Christopher Nkunku, a forward for Chelsea, had knee surgery on Tuesday. The French international will be out for a "long time," the Premier League club said.
Nkunku, who is 25 years old, moved to the Blues from RB Leipzig in June for an estimated £63 million ($80 million).
According to the BBC and The Telegraph, Nkunku could be out of action for up to four months.

He was supposed to be the leader of a new-look Chelsea team this season, with Mauricio Pochettino in charge.
The bad news comes just days before their Premier League season starts at home against Liverpool on Sunday.
Chelsea said in a statement, "Nkunku has hurt his knee, which will keep the forward out for a long time."
"The 25-year-old had surgery and will now start working on getting better with the club's medical staff."
Nkunku missed the World Cup finals last year because of a problem with his left knee. He hurt the knee again last week during a pre-season game against Borussia Dortmund in Chicago.
Pochettino said that the field at Soldier Field was "not perfect," but he said that was a risk of going on a money-making tour of the United States on fields made for more than one sport.
Now, Chelsea might have to go out and buy more weapons to keep up.
Last season, they only scored 38 goals in the Premier League, which helped them finish in 12th place. This was their worst finish since 1994.