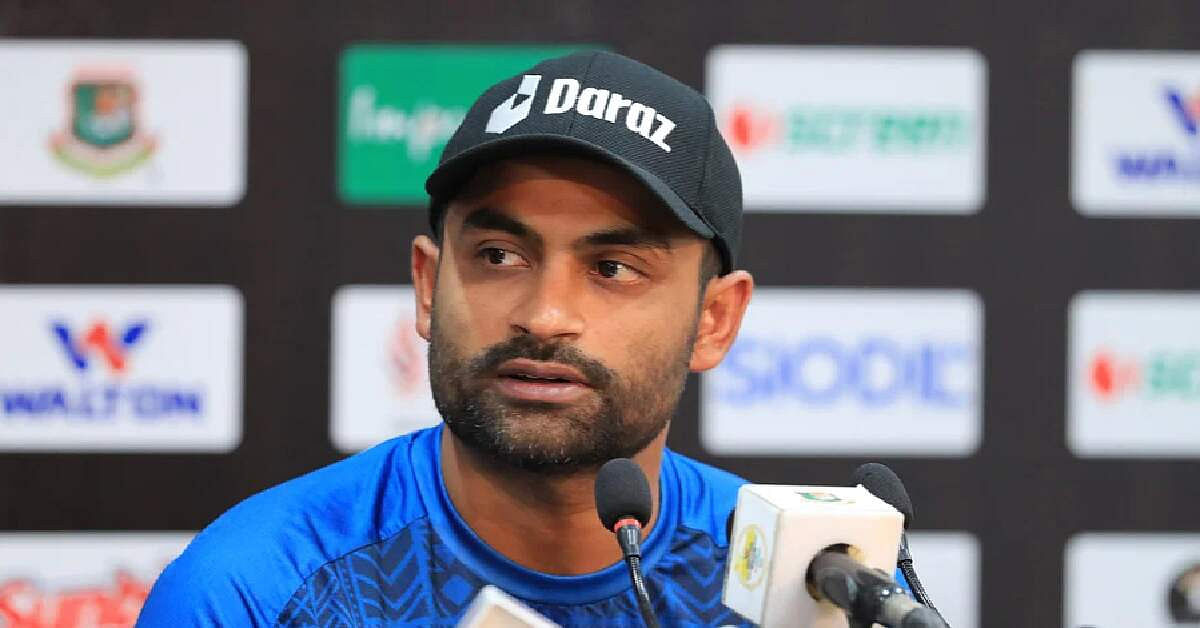 The meeting between Bangladesh Cricket Board (BCB) president Nazmul Hassan and the three national team selectors at the BCB president's office became the focal point for media at Mirpur's Sher-e-Bangla National Cricket Stadium yesterday. The players on the national team are currently undergoing a few medical tests to assess their conditions ahead of the Asia Cup camp.
It would seem that the BCB president was eager to get out of the limbo that had been established since the beginning of the Tamim's retirement drama in anticipation of the upcoming Asia Cup. This limbo had been set from the beginning of the Tamim's retirement drama.
After receiving treatment for his health condition in England, Tamim came back to the nation on Monday. The issue of Tamim's return to the squad, on the other hand, is still very much up in the air at this point. After he had returned, it became clear that the left-hander would have very little time to do an examination during the camp to determine whether or not the discomfort would recur.
During an interview with The Daily Star, the president of the BCB, Nazmul, said that before moving forward with anything else, they need Tamim's decision about his own return.
"It is imperative that we find out what he [Tamim] feels about the Asia Cup and whether or not he will participate. If he participates, we will undoubtedly want his judgment on the matter. Even if he lets us know that he won't be able to participate in the game, we still need to come up with other options and get his feedback on them. Yesterday, the president of the BCB said that they are holding out hope that he would join them within the next one to two days.
"It is imperative that we have an in-depth understanding of the recommendations made by the physician. We need to know when he will be able to participate in practice, as well as when the doctors' rehabilitation plans will be implemented and when he will be able to play at his full strength. Perhaps in one or two days, we will hopefully get an answer. After that, we may start thinking about the next steps," the head of the BCB stated.
Before the Asia Cup roster is finalized on August 8, Head Coach Chandika Hathurusingha is expected to return to Sri Lanka. Nazmul said that the position of captain is not a concern since the vice-captain, who in this instance is Liton, will assume responsibility for the ship.
It has come to light that Liton and all-rounder Shakib Al Hasan have an aversion to taking on the job of captain until the present scenario is clarified, despite the fact that the president of the BCB has said that leadership is not a problem at all.