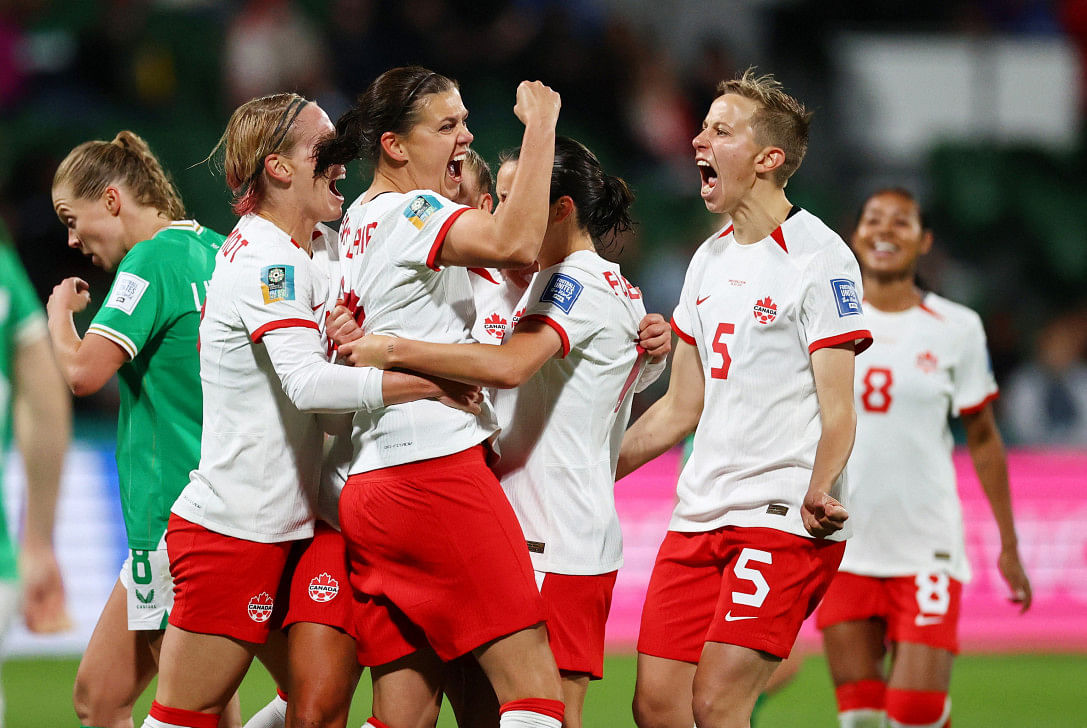 On Wednesday, amid damp and windy circumstances at Perth Oval, Canada defeated Ireland by a score of 2-1 thanks to a precise toe-poke by striker Adriana Leon and a little of good fortune.
This victory was Canada's first in this year's Women's World Cup.
After playing Nigeria to a scoreless draw in their previous encounter, Canada took the lead in this match thanks to a goal scored by Leon in the 53rd minute. This goal came as Canada's team continued to establish their authority over a courageous Irish outfit.
Ireland's captain Katie McCabe opened the scoring with a corner kick in the fourth minute of the game that looped into the air and into the goal, giving the ladies in green their first-ever goal at a World Cup competition. The first half was an entertaining one, with offensive play at both ends of the field.

Although they put in a lot of effort, Canada was unable to capitalize on their first real opportunity until the 30th minute, when Vanessa Gilles placed too much on a chip that was near the six-yard box.
A strong cross from midfielder Julia Grosso resulted in an own goal for the Olympic champions just before halftime. The goal was scored in the pouring rain, and it was caused by Ireland's Megan Connolly diverting Julia Grosso's cross.
Although the second half turned into a slugfest, McCabe fought hard and was able to generate two chances for himself late in the game, but he was unable to capitalize on either of them.
The 40-year-old Christine Sinclair was substituted in after the halftime break, but she did not find many opportunities near the goal. Therefore, she will have to wait until Canada's match against Australia, which will take place on Monday in Melbourne, in order to perhaps become the first player to score in six different World Cups.
Ireland will play their last encounter against Nigeria in Brisbane. Because of Ireland's previous loss to Australia in their tournament opener, they are unable to advance to the knockout round.