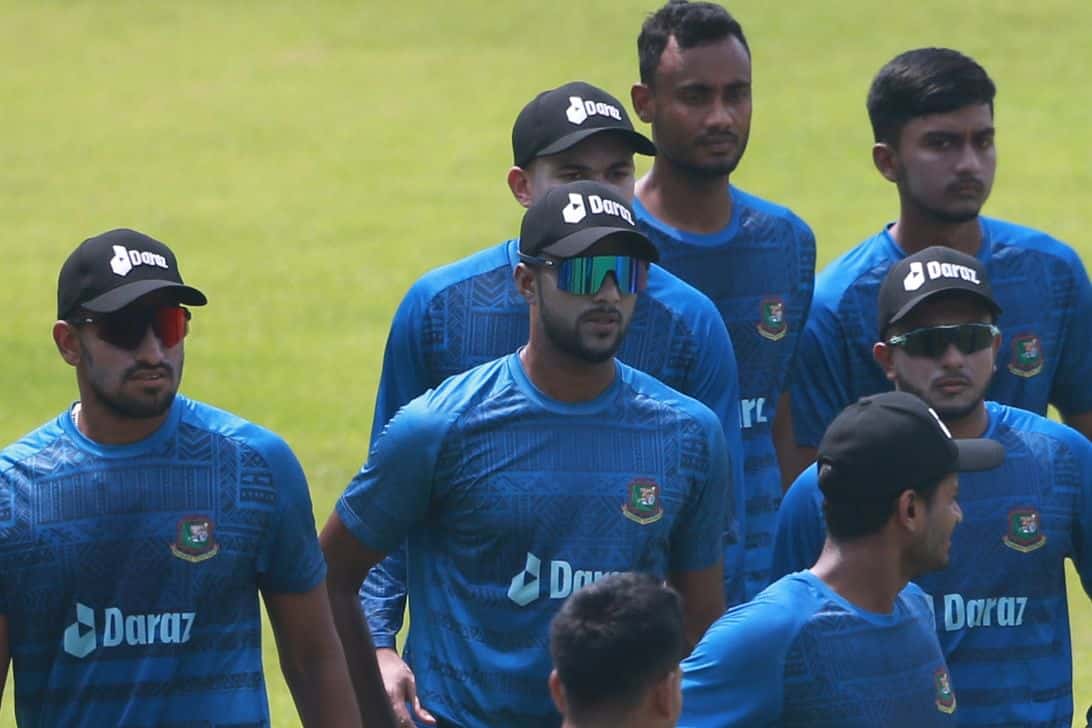 Afghanistan has announced its 15-man roster for the one-off test match against Bangladesh, which will begin on June 14. The greatest news is that vital spin menace Rashid Khan will not be participating in the match, as he is supposedly being rested.
The Afghan spin magician had claimed 11 wickets in two innings as Afghanistan shredded Bangladesh's batting line-up in the lone Test match between the two countries that took place in Chattogram in 2019. As a result, Afghanistan won the match by 224 runs and defeated the Bangladeshi hosts.
This time around, the Tigers' roster was constructed by choosing five pacers, which suggests that Afghanistan's spin threat may be neutralized by pitches that are more favorable to pace. But to what extent has Sher-e-Bangla, which is spoken in Mirpur, favored speed over the course of so many years?
When looking at the results of the previous ten Tests played in Mirpur, commencing with a victory by 20 runs against Australia, it is clear that the statistics strongly support the hypothesis that Mirpur tracks favor spin bowling.

Compared to pacers, spinners have grabbed 223 wickets while just 96 have been taken by pacers. Spinners have taken around 70 percent of the wickets in Mirpur, which is an indication of the supremacy that spin has held in Mirpur.
Shakib Al Hasan, Taijul Islam, Mehedi Hasan Miraz, and Nayeem Hasan were the four front-line spinners that the Tigers of Bangladesh fielded in the most recent Test that they played against Afghanistan. The decision to not include any front-line pacers in the playing eleven caused a ruckus when it was announced. Mehedi and Taijul were the two spin bowlers that Bangladesh selected for this match, while Shakib was unable to play due to an injury.
Given that they only have access to two spinners with specialised experience, Bangladesh will most likely go for a fast-paced batting lineup. But what if the wicket plays out in the same way as it did in the most recent test match at Mirpur, which was played against Ireland in April of this year?
During that particular match, Bangladesh chose to field three spinners in addition to three pacers; nevertheless, the pacers did not receive much support, and Ebadot Hossain's three for 37 was the sole example of pace having an effect on the game. If the pacers do not achieve what they are seeking and the results go against Bangladesh, do you think it would generate more controversy?
Yesterday marked the conclusion of a session on turf and outfield management that was hosted at the Sher-e-Bangla National Stadium in Mirpur and organized by the Bangladesh Cricket Board (BCB). The session was being led by Ian Joseph, who is the head of Turf Management for New Zealand Cricket. He was of the opinion that it was feasible to construct pace-friendly wickets in this location.
He believed that the notion that it was impossible to create wickets that favored fast bowlers in the nation was an urban legend.I believe that to be something of a myth. It is up to the curation abilities of the curator to properly manage the field, as well as its preparation, in order to produce a great playing surface.
There have been a handful of matches that have been played in Bangladesh on surfaces that have performed exceptionally well in those matches. Ian expressed his confidence to the media by saying, "I am confident that the pitches will only improve further with the curator training programme and by sharing our knowledge."
Nevertheless, the statistics demonstrated where speed and spin now stand in terms of their ability to dominate the game. Ibrahim Abdulrahimzai, Nijat Masoud, and Izharulhaq Naweed, all of whom have no international playing experience, were the three players chosen by Afghanistan. According to Cricbuzz, Rashid was given a break because he had played too much nonstop cricket.
The awareness that speed will be valuable in the forthcoming test has already helped build Bangladesh's team, but if the surface at Mirpur is a real one, it is the batsmen who will need to respond in order for Bangladesh to have a chance of winning.