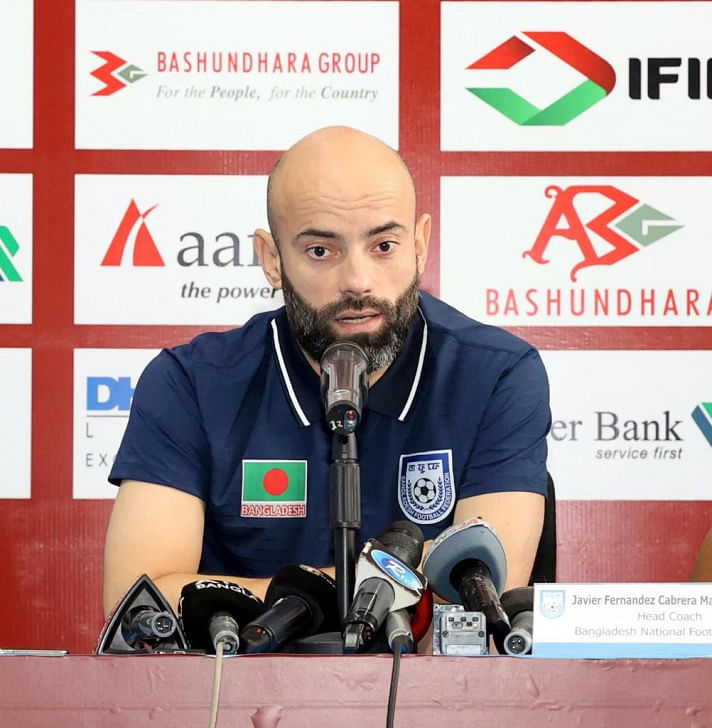 Bangladesh's head coach, Javier Cabrera, is excited about the task of playing Australia in their first FIFA World Cup qualifier. He thinks that his team can return from their trip to Australia with a "positive experience."
His players are set to leave for Australia tonight, in time for their November 16 Group I match against the hosts in Melbourne.
Australia has played in every World Cup since 2006 and made it to the round of 16 in the Qatar World Cup. In their two previous games against Bangladesh, Australia easily beat them, scoring five goals in each game.

Having to play Australia in their first qualifier game is scary for Bangladesh, as a loss to the Socceroos could ruin the confidence that the team led by Jamal Bhuiyan has built up over the last few months.
This game, however, was seen by Cabrera as a great chance for his team to move up to the next level.
"This is a great chance for us to move on to the next level." We feel great about the task we face and are looking forward to it. At a press conference yesterday in the Bashundhara Kings arena, Cabrera said, "It's a great chance to get better as a team and as individuals."
Bangladesh will play Lebanon in Dhaka on November 21 after their game against Australia.
The Spanish coach thinks that Bangladesh would be mentally ready for their game against Lebanon if they played well against Australia, no matter what happened.
"We're pretty sure we can do well in Australia and bring good things back to Bangladesh. After that, we'll play Lebanon at home."The 39-year-old boss said, "There is a good vibe around the national team, and we hope to accomplish something big."
"The result shouldn't be the only thing we think about," We've already said that this is a great chance and an accomplishment because what we did before made it possible for us to play in such a big setting, he said.
Also, Cabrera told his team to keep their minds on themselves and play with the same positive attitude that helped them beat the Maldives in the qualifying games.
"We shouldn't put extra stress on ourselves." I believe we need to be ourselves more than ever. We shouldn't change how we do things.
"We have to make sure we are a better team collectively and individually when we come back from Australia and that will allow us to reduce the gap with Lebanon and Palestine," Cabrera said.