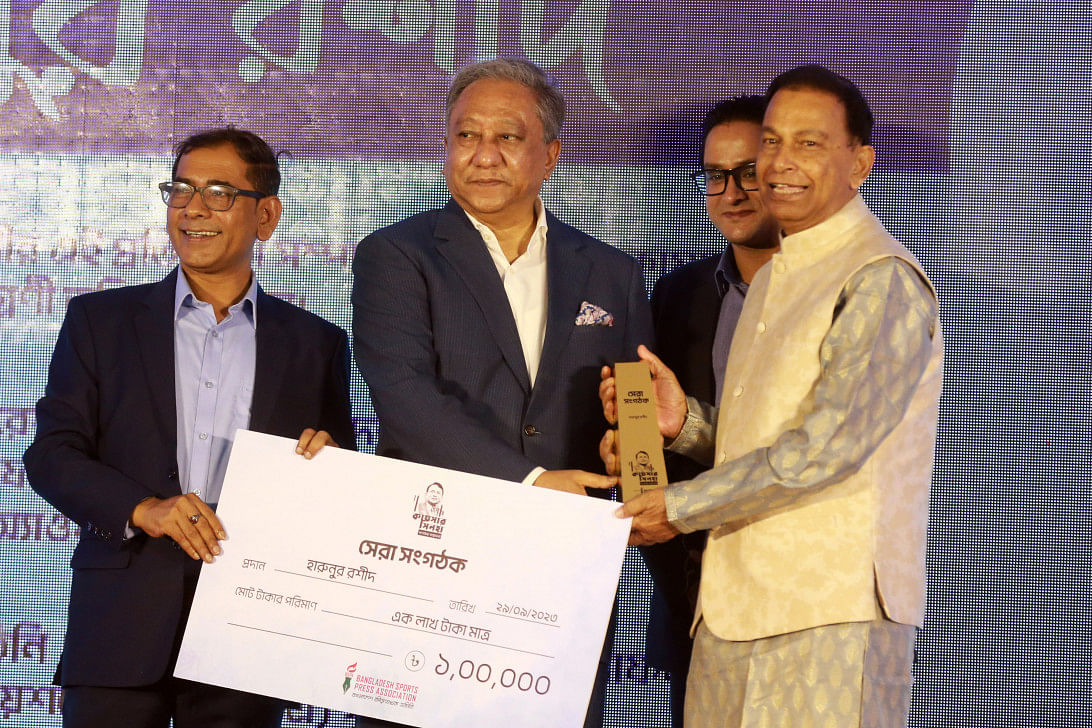 Harunur Rashid, the founding general secretary of Abahani Krira Chakara, was presented with the Kaysar Sinha Organiser Award on Friday at the Bangladesh Military Museum. The Bangladesh Sports Press Association (BSPA), which is the oldest organisation for sports journalists in the nation, bestowed this honour onto Harunur Rashid.
The BSPA organised and presented this award for the very first time this year. It is awarded to the person who organises sporting events the best.
Rashid was given a check for Tk 1 lakh by the president of the BSPA, Sanat Babla, while the crest was given to Rashid by the president of the Bangladesh Cricket Board, Nazmul Hassan Papon, who was the principal guest at the occasion.
In addition to that, Rashid was a previous member of the Executive Committee of the Bangladesh Football Federation and served as the general secretary of the organisation.