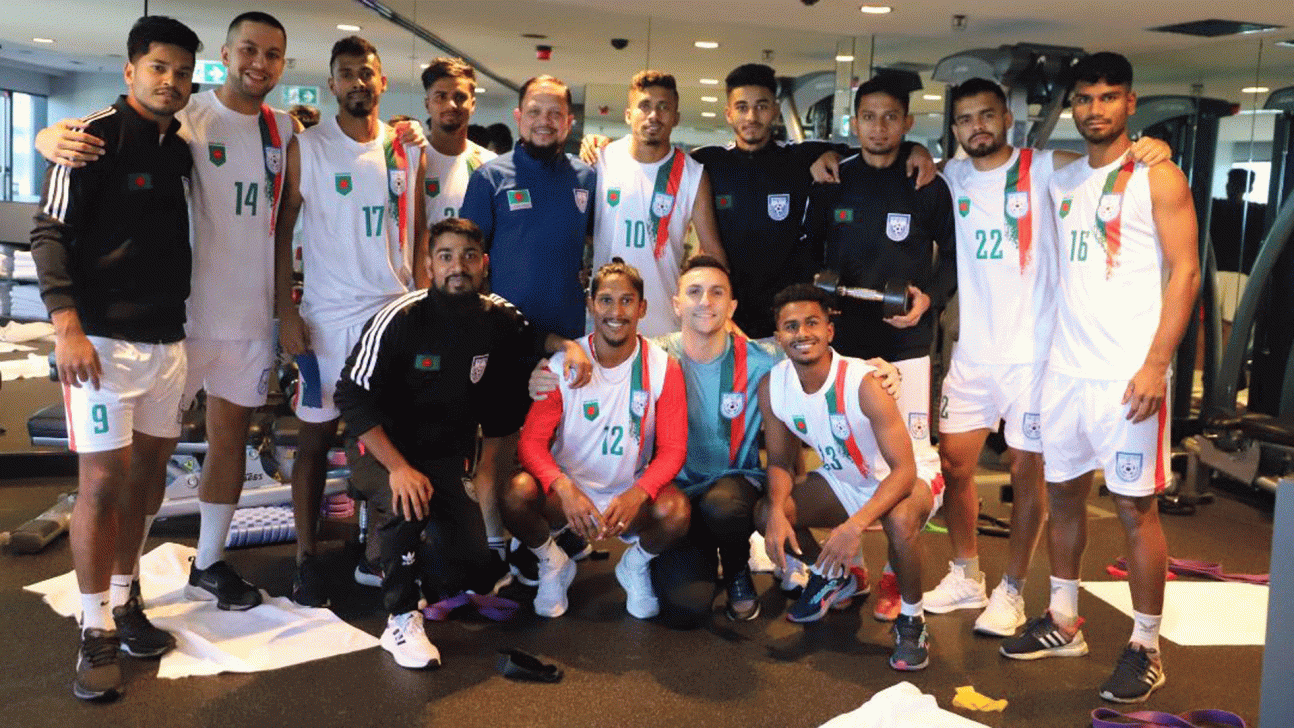 After a 20-hour trip, the Bangladesh national football team spent the night in Melbourne getting ready for their World Cup Qualifying match against Australia on Thursday.
On Sunday morning, Javier Cabrera's charges had a healing session at the hotel gym. They are planning to have another stretching session in the afternoon before starting training with the ball on Monday.
The players have been on the road for almost 20 hours, so we need to make sure they get as much rest as possible. In a video message sent by the Bangladesh Football Federation on Sunday, Cabrera said, "That's why we put recovery sessions first in the morning, after some sleep and, of course, breakfast."

For the players to do well, Cabrera also thinks they will need to be able to quickly adjust to the cold weather in Melbourne.
The 39-year-old coach said, "Tomorrow is the first of three practises before the game." "The weather here is not the same as in Bangladesh. The match will take place at around 8 p.m., when it will be about 10 to 11 degrees Celsius, which is pretty cold for us. It is currently 20 degrees Celsius outside. But that's why we got here four or five days early—that gave us time to get used to the weather."
Rahmat Mia, a defender, also thinks that getting to Melbourne early will help them get used to the cold and windy weather.
"We came from warm weather to a place that was windy and cold." "I think that coming here four days before the game will help us get used to the weather, since it's hard to play in the cold after just getting to Melbourne," Rahmat said.