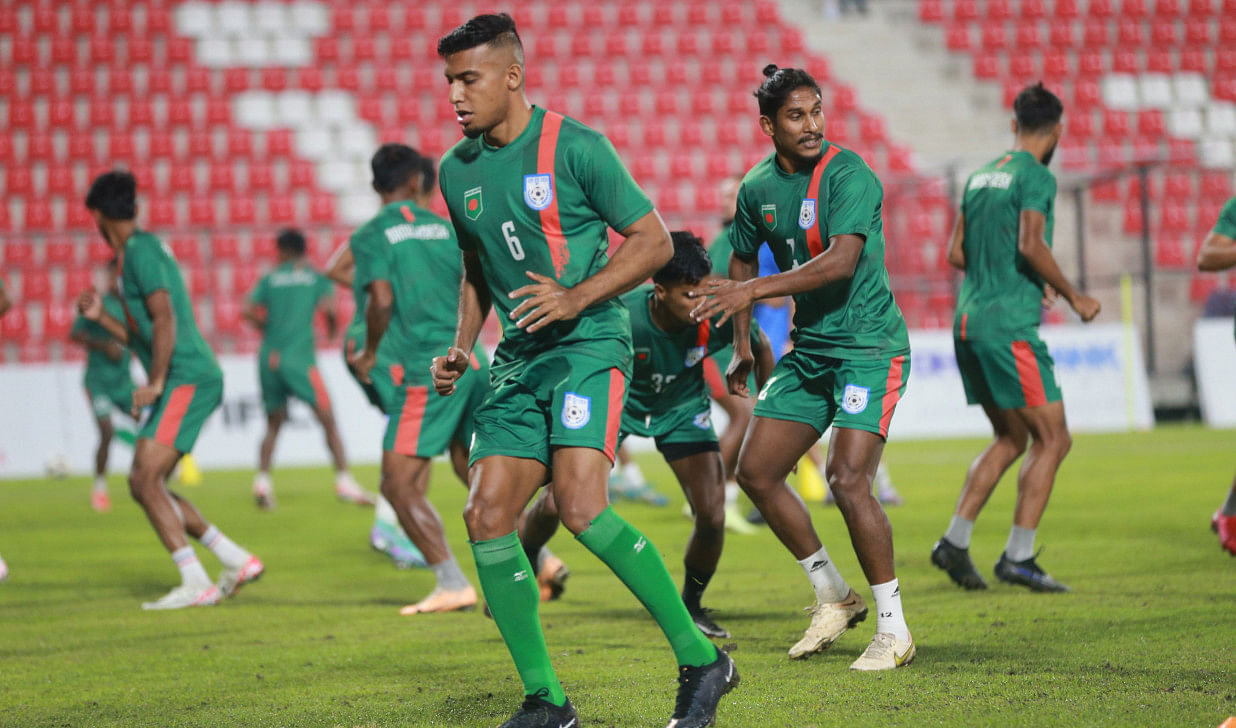 Bangladesh is looking forward to getting three points today against Lebanon at the Bashundhara Kings Arena in their home World Cup Qualifiers match. They want to forget about their terrible showing against Australia.
The game will start at 5:45 p.m. and will be shown live on the sports station T Sports.
After the team got back from Melbourne three days ago, coach Javier Cabrera has been trying to get them back on track with the game and keep them motivated. The coach, who is 39 years old, thinks that playing against Australia will help them do better today.

"There were a lot of good things we could learn from the game against Australia." When the players first came out, Cabrera told them, "From the start, I told them that we didn't care about the score [against Australia] at all because we knew this could happen."
"For me, 7-0 or 4-0 doesn't mean anything. The team played hard all the way to the end of a very tough game, and Cabrera said, "I am absolutely certain that that will have a positive effect on the next game."
It was a great game for Bangladesh against Lebanon in the SAFF Championship five months ago, but they lost 2-0. But only 10 players on the present Lebanon team are from that season. New boss Nikola Jurcevic took over last month.
"We're really looking forward to tomorrow…"We're sure we'll do our best for Bangladesh and its people, so we won't notice a difference between the two teams. "We are 100% sure that we can play with them and fight to get three points," said Cabrera. He did say, though, that Lebanon will be physically stronger than Bangladesh, which will be playing at home.
Bangladesh and Lebanon had each won one of their two previous matches before the SAFF Championship. The men in red and green won 2-0 at home after losing 4-0 away in the 2014 World Cup pre-qualifiers.
Jamal Bhuiyan, their captain, said they need to forget about the loss to Australia and move on.
"I told you before the World Cup Qualifiers started that we have a chance to get some points against Palestine and Lebanon, and things haven't changed." We know that if we beat Lebanon, no one will talk about our loss to Australia for five months. Instead, they will talk about our win. I can say that we're ready for the game tomorrow.
"We look like the favourite, but I told my players that the favourite doesn't always win." We need to show up on the pitch. "The game will be tough for us, but our players are driven, and we will do everything we can to win," Jurcevic said.